Acne Scar Treatment – Bellafill is Now FDA Approved
The year 2015 saw a new development in the approval of the cosmetic treatment of Bellafill. Bellafill is also known as Artefill and it was approved by the US Food and Drug Administration for Bellafill to be used as a treatment of choice for facial scarring related to long-term acne conditions. The company that was given the go ahead for this treatment is None other than Suneva, the original makers of the product.
This approval means that the official use for Bellafill will be for acne scars
The label of the product is now going to carry treatment for acne scars
Bellafill has the exclusive distinction of specifically acne scarring
From moderate to severe, atrophic and distensible facial acne scarring can use Bellafill
Bellafill is approved for treating patients who are 21 and over
Long-Lasting Dermal Fillers for Patients with Acne Scars
There are different types of acne scarring; however, those that can be treated with fillers seem to respond well to the use of Bellafill in the clinical trials that have been conducted. The effects have been shown to be long lasting with an expected life span of up to 5 years. However, the active product that has beads that allow for collagen stimulation to encourage healthy skin and tissue growth is non-biodegradable and is thought to last much longer in skin rejuvenation of acne scars.
The products is safe to use and helps to clear the skin on all areas of the face
There is a high level of patient satisfaction in the use of the product
Boost your self-esteem with smooth looking skin by using Bellafill
Bellafill – How it Works and What it Replaces
Bellafill starts to work immediately following the first injection. However, its effects can be seen eve more throughout the ensuing weeks and months. When injected the collagen gel fills out the face and lifts the scar tissue of the face. Even though the collagen becomes absorbed over time, the non-biodegradable beads which are left behind, act as a stimulant causing the growth of new skin tissue and blood vessels for a firm, full facial look.
Bellafill is also valuable as a wrinkle filler as well as for treating acne scarring
The initial collagen gel is eventually replaced with your own natural collagen
More permanent results can be seen as early as 3 months following injections
The Benefits of Using Bellafill
Acne scarring can have a devastating effect on a person's self-esteem and many persons have used a combination of treatments to get rid of the scar tissues which sometimes did not work. In fact, in most cosmetic practices, a combination of procedures such as excision, subcision, fillers, laser treatments, micro needling and chemical peels have been used. However, Bellafill can cut down on the number of treatments needed and the time frame in which they are needed for.
Bellafill is a more long-lasting treatment method than many of these previous treatments
A combination of treatments might still be needed but not as often
Bellafill can get you the smooth face that you have always wanted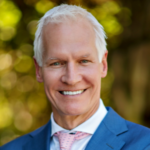 Dr. Marshall T. Partington MD, F.A.C.S. is a board-certified plastic surgeon serving patients in the Seattle, Bellevue and Kirkland areas. Dr. Partington is known for his cutting edge surgical techniques to deliver natural-looking results to his patients. Dr. Partington views each person and their story as a new journey with a very specific and unique objective. The happiness and gratitude of our patients is his greatest reward of all.