Mommy Makeover Sammamish, WA
Mommy Makeover Surgical Procedures for Sammamish Area Residents
The Partington Plastic Surgery & Laser Center is a premier provider of plastic surgery and mommy makeover surgery in the Sammamish, WA area. Having been in the plastic surgery industry since 1991, we have the medical insight and wisdom to provide quality surgical and nonsurgical procedures to aesthetically benefit the wellbeing of Sammamish area residents. We have rehabilitated lives and careers with our reliable mommy makeover surgery and other plastic surgery procedures over the decades.
All our mommy makeover surgery and plastic surgery procedures take place in the Partington Plastic Surgery Center and the Ambulatory Surgical Suite. Our facility is a model of cleanliness, maintaining only 100 particles per cubic feet during surgery. You can be assured that any mommy makeover surgery in the Sammamish areawill be based on the highest standards:
• AAAASF accreditation
• Licensed by the Washington State Department of Health
• HIPPA filtration system
Mommy Makeover Surgery and Non-Surgery Options for Sammamish Area Patients
Whether it's to revive your career or your vitality, our mommy makeover surgery options will get you started on that path. With our mommy makeover surgery options, you won't be a slave to time orits wrinkles and accumulated fat deposits. Our procedures will target these spots and get your life in the Sammamish area back on track.
Mommy makeover surgery is aimed at enhancing the self-esteem of Sammamish area mothers. A common plastic surgery procedure is breast augmentation. Breast implant plastic surgery through transaxillary incision can avoid scars,using the following points of insertion:
• Subglandular
• Partial submuscular
• Full submuscular
Cosmetic Plastic Surgery for Sammamish Area Moms * Reclaim Your Body!
This is the call to all Sammamish area mothers to not be enslaved by time and responsibilities. We have an extensive array of mommy makeover surgery that can help you reclaim your lost youth and confidence, so you could live your life to the fullest in the Sammamish area. Here are the common plastic surgery options we offer to Sammamish area residents:
• Nose reshaping
• LipoSculpture
• Breast augmentation
• Tummy tuck
• Eyelid lift
Partington Plastic Surgery & Laser Center is your partner for aesthetic development, whether it a mommy makeover surgery to get back in shape or a plastic surgery to get the look you always coveted. Our mommy makeover surgery is dedicated to the selfless spouses who work hard every day to support their spouses and their children in the Sammamish area. We make our mommy makeover surgery a "thank you" for all those years of sacrifice.  Contact us today or visit our blog for more information.
Non-graphic 3D Animations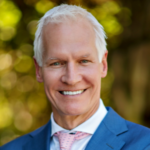 Dr. Marshall T. Partington MD, F.A.C.S. is a board-certified plastic surgeon serving patients in the Seattle, Bellevue and Kirkland areas. Dr. Partington is known for his cutting edge surgical techniques to deliver natural-looking results to his patients. Dr. Partington views each person and their story as a new journey with a very specific and unique objective. The happiness and gratitude of our patients is his greatest reward of all.