Mommy Makeover Woodinville, WA
Mommy Makeover Surgical Procedures for Woodinville Area Residents
Mothers have to devote so much energy and time to raising their children that theyoften aren't able to find time for themselves—but neglecting their bodies' needs can accelerate aging and decrease their physical beauty and youthful figures. Mommy makeover surgery is a modern technology to regain that youthful beauty and figure.
In the Woodinville, WA area, our board certified and experienced surgeon, Dr. Partington and his team are offering state-of-the-art plastic surgery options like the mommy makeover surgery, tummy tucks, liposuction, and breast augmentation. The mommy makeover surgery at our plastic surgery center can help you to regain the glamour and beauty that you lost with age or after childbirth.
At our plastic surgery center, we have various mommy makeover surgery options for our Woodinville Area residents. For example, we treat and correct:
• Extra fat deposits
• Breast deflation after childbirth
• Stretch marks on the body due to pregnancy
• Sagging tummy due to pregnancy
• Freckles and wrinkles on face
Our plastic surgery and mommy makeover surgery options can bring back confidence and smiles to our Woodinville area patients with new, vibrant looks and perfectly reshaped figures.
Mommy Makeover Surgery and Non-Surgery Options for Woodinville Area Patients
In the Woodinville area, the Partington Plastic Surgery Center has developed a treatment especially for mothers who desire to reclaim their physical beauty after childbirth, called the mommy makeover surgery. We offer the mommy makeover surgery as well as non surgical procedures for mothers to reduce the post-pregnancy effects.
The mommy makeover surgery and nonsurgical options include:
• Skin care and treatment services
• Tummy tuckor abdominoplasty surgery
• Facial and vaginal rejuvenation
• Liposuction
• Breast lift, reduction, or augmentation
Make an appointment with us in the Woodinville area. You can befully confident that our mommy makeover surgery will restore your youthful and fresh looks. You can also visit our Woodinville area plastic surgery center to have a detailed discussion with our experienced plastic surgeons team about your desired mommy makeover surgery procedure.
Cosmetic Plastic Surgery for Woodinville Area Moms * Reclaim Your Body!
At the Partington Plastic Surgery Center in the Woodinville area, we provide various cosmetic plastic surgery and mommy makeover surgery options especially for mothers who want to regain their fresh and healthy looks after pregnancy. We have years of experience treating Woodinville area patients with our cosmetic plastic surgery, and we make sure our cosmetic plastic surgery helps you to reclaim the lost essence of your body.
Contact us for your cosmetic plastic surgery in the Woodinville area and experience:
• Younger looks
• Perfectly shaped facial and physical features
• Increased confidence after body reshaping
• Beautiful and healthy looking skin
Non-graphic 3D Animations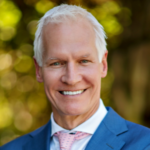 Dr. Marshall T. Partington MD, F.A.C.S. is a board-certified plastic surgeon serving patients in the Seattle, Bellevue and Kirkland areas. Dr. Partington is known for his cutting edge surgical techniques to deliver natural-looking results to his patients. Dr. Partington views each person and their story as a new journey with a very specific and unique objective. The happiness and gratitude of our patients is his greatest reward of all.