Tummy Tuck Issaquah, WA
Tummy Tuck Cosmetic Surgical Procedure for Issaquah Residents
Are you tired of dieting and exercising with no sign of that excess flab on your abdomen going away? Are you living in the Issaquah and surrounding area? Then you have come to the right place. Introducing abdominoplasty aka tummy tuck.
Tummy tuck is a cosmetic surgical procedure performed preferably by a plastic surgeon to remove excess fat and skin from your abdomen, tightening the muscles in your abdomen and ultimately flattening it. This is not a weight loss procedure, but can be done following weight loss, and if traditional diet and exercising proves ineffective.
Tummy tucks are best performed on women who have gone through or are experiencing one or more of the following:
Several pregnancies
Menopause
Prior surgery
Considerable weight fluctuations
If you are still considering pregnancies in the future, wait until you have finished having children before undergoing this procedure for best results.
If you are in the Issaquah and surrounding area call us to learn if you are a good candidate for a tummy tuck at 425-605-5499.
Abdominoplasty for Issaquah Patients * Remove Excess Skin and Fat
Abdominoplasty, generally referred to as tummy tuck, is a cosmetic surgical procedure that includes removing excessive skin and fat from the abdomen's core tissues. During the process, the abdominal muscles are contoured to give you a flatter, firmer figure. These results, while theoretically permanent, are greatly reduced by extreme fluctuation in your weight.
Tummy tuck Surgery May be the Right Choice for Issaquah Clients
If you are in the Issaquah and surrounding area and considering abdominoplasty, call us to learn more about the costs, risks and recovery involved with a tummy tuck. You can reach us at 425-605-5499.
4 Reasons You Would Choose a Surgeon in the Issaquah and surrounding area to do your Tummy Tuck.
If you are in the Issaquah and surrounding area and considering Tummy Tuck, here are 4 reasons to choose our Issaquah surgeons to do your Tummy Tuck:
Abdominoplasty or Tummy Tuck is usually done under general anesthesia
Our surgeons are experienced and knowledgeable
Our surgeons are certified by the American Board of Plastic Surgery
Our Surgeons are Issaquah surgeons
We are ready and able to discuss with you all the stages of an abdominoplasty surgery and its likely outcome. Call us today at 425-605-5499 to discuss tummy tuck cosmetic surgical procedure for Issaquah residents available in the Issaquah and surrounding area.
Tummy Tuck Before & Afters
VISIT
Gallery
Non-graphic 3D Animations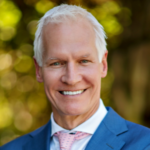 Dr. Marshall T. Partington MD, F.A.C.S. is a board-certified plastic surgeon serving patients in the Seattle, Bellevue and Kirkland areas. Dr. Partington is known for his cutting edge surgical techniques to deliver natural-looking results to his patients. Dr. Partington views each person and their story as a new journey with a very specific and unique objective. The happiness and gratitude of our patients is his greatest reward of all.