Tummy Tuck Newcastle, WA
Tummy Tuck Cosmetic Surgical Procedure for Newcastle Residents
Newcastle residents are recommended to consider tummy tuck surgery the cosmetic procedure also known as abdominoplasty. This procedure is suitable for people who have excess flab around their abdomen that cannot be removed with regular exercise and diet. Those who wish their abdomens look better can get more information about abdominoplasty or tummy tuck surgery from our specialists in the Newcastle area.
Sometimes people who have no weight problems experience having a protruding abdomen. They feel their tummy is too saggy and loose, and want to change it with tummy tuck surgery or abdominoplasty in Newcastle.
Some of the causes for a protruding tummy and the reasons why residents may need abdominoplasty include the following:
The process of aging
Having one or more pregnancies
Significant weight fluctuations
Heredity
Prior surgical procedures in the abdominal area
Tummy tuck surgery is not a weight loss procedure, and residents of the Newcastle area can easily find out if they are good candidates by contacting us at 425 – 605 – 5499
Abdominoplasty for Newcastle Patients
Remove Excess Skin and Fat
Abdominoplasty or tummy tuck surgery is highly recommended for people with normal weight but a saggy abdomen. The cosmetic procedure involves excess skin and fat removal, as well as tightening the muscles of the abdominal wall. The final results are permanent and patients will enjoy their impoved look.
There are certain facts that need to be considered before Newcastle patients decide to undergo abdominoplasty or tummy tuck surgery. All of them are discussed during the consultation with our experienced and professional team members. Some of these facts include the following:
Abdominoplasty is not suitable for women planning future pregnancies
Abdominoplasty is not suitable for people planning to lose a lot of weight
Tummy tuck surgery results are permanent if there are no weight fluctuations
Newcastle area residents can determine if tummy tuck surgery is the right cosmetic procedure for them after consultation with our specialists.
Tummy Tuck Surgery May be the Right Choice for Newcastle Clients
There are many benefits for the right candidates for tummy tuck surgery. Abdominoplasty is a procedure that can offer the following benefits:
A more youthful appearance
No pain due to a general anesthesia
Excess fat and loose skin removal for people who were obese
Women with many pregnancies who desire a better looking abdomen
Women in menopause who want to look better
Contact us to discuss all you need to know about the procedure to help you decide.
Tummy Tuck Before & Afters
VISIT
Gallery
Non-graphic 3D Animations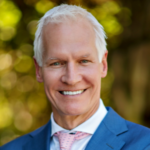 Dr. Marshall T. Partington MD, F.A.C.S. is a board-certified plastic surgeon serving patients in the Seattle, Bellevue and Kirkland areas. Dr. Partington is known for his cutting edge surgical techniques to deliver natural-looking results to his patients. Dr. Partington views each person and their story as a new journey with a very specific and unique objective. The happiness and gratitude of our patients is his greatest reward of all.