Tummy Tuck Renton, WA
Tummy Tuck Cosmetic Surgical Procedure for Renton Residents
Are you fed up of purchasing every diet pill or slimming product advertised just to eliminate excess flab on your abdomen? If you have exhausted yourself on such things to no avail, then you might want to consider tummy tuck surgery, also known as abdominoplasty.Tummy tuck surgery is a major form of plastic surgery performed for both men and women.
What are the characteristics of a potential tummy tuck surgery or abdominoplasty candidate?
Protruding abdomen
Lax muscles, excess fat or loose skin around the abdomen
Previous pregnancy, with none planned in future
Close to their goal weight
In good health condition
Abdominoplasty for Renton Patients * Remove Excess Skin and Fat
Abdominoplasty is a cosmetic surgery procedure that involves the removal of excess skin and fat from the underlying tissue in the abdomen. As part of the abdominoplasty procedure, abdominal muscles are tightened and contoured to provide a flatter and more firm body figure.
Tummy tuck surgery must only be done by professional surgeons. They would need to evaluate the patient's condition, particularly looking out for warning signs that may pose a potential threat to the patient.
If you suffer from any of the following complications you should not undergo abdominoplasty:
Extreme obesity
Poor health condition
Heart disease and diabetes
Drug allergies that may cause reaction to anesthesia
Chain-smokers, drug and alcohol abusers
Tummy Tuck Surgery May be the Right Choice for Renton Clients
You have to be careful when choosing the right clinic for tummy tuck surgery. What should you look for when choosing the right abdominoplasty clinic in the Renton area?
Competent and experienced surgeons
Comprehensive evaluation of your condition
Decides on the right procedure for you
Availability of financing options
It is important to understand that while the results of a tummy tuck, or abdominoplasty, are technically permanent, returning to your previous body shape is still possible if proper maintenance is not practiced. Patients should not have unrealistic expectations after surgery, such as a stretchmark-free abdomen, and completely flat tummy.
We have been serving Renton residents for years, and we have no plans to stop anytime soon. We want our potential patients to understand the risks involved in the procedure, the right tummy tuck surgery or abdominoplasty procedure to perform and the necessary support you will need for recovery. Don't hesitate to call us now on 425-605-5499. We look forward to hearing from you!
Tummy Tuck Before & Afters
VISIT
Gallery
Non-graphic 3D Animations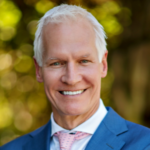 Dr. Marshall T. Partington MD, F.A.C.S. is a board-certified plastic surgeon serving patients in the Seattle, Bellevue and Kirkland areas. Dr. Partington is known for his cutting edge surgical techniques to deliver natural-looking results to his patients. Dr. Partington views each person and their story as a new journey with a very specific and unique objective. The happiness and gratitude of our patients is his greatest reward of all.