Tummy Tuck Woodinville, WA
Tummy Tuck Cosmetic Surgical Procedure for Woodinville Area Residents
A tummy tuck surgery is also referred to as an abdominoplasty. This tummy tuck surgery can be performed on all types of people, with all body types and weight listings. Loose and sagging skin can happen to anyone, regardless of weight and eating habits. Patients in the Woodinville area may find that they may need to consider a tummy tuck surgery or abdominoplasty if they have abdominal weight issues that seem to be resistant to diet and exercise.
A tummy tuck surgery is where excess skin and fat is removed from the abdomen
Abdominoplasty includes the tightening of the abdominal muscles to give a better shape
Boost your self-confidence by getting your figure back with a tummy tuck surgery
Cosmetic enhancements in the form of a tummy tuck surgery may be the solution for you
Assessment is needed to determine your suitability for an abdominoplasty
Abdominoplasty for Woodinville Area Patients * Remove Excess Skin and Fat
If you find that you are no longer considering having any more children or you are at your ideal body weight and you now have to contend with the excess skin from those activities, then an abdominoplasty or tummy tuck surgery may be just what the doctor ordered for you. Ladies who have reached menopause and find that weight loss is no longer what it used to be can also get a tummy tuck surgery done to look their best at whatever age. A tummy tuck surgery is available for anyone regardless of gender.
Abdominoplasty can be right for either males or females
Get a flatter, fitter, sexier abdomen with a tummy tuck surgery
Our team is skilled at performing tummy tuck surgery for Woodinville area residents
Abdominoplasty is not to be considered as a weight loss program
Tummy Tuck Surgery May be the Right Choice for Woodinville Area Clients
Residents in the Woodinville area and surrounding areas can find that we offer some of the best cosmetic surgical care, especially in the abdominoplasty procedure. You can feel free to come in to our offices or call us for a consultation on abdominoplasty as soon as possible so that you can be on your way to becoming your best self. Woodinville area residents are served by some of the most spacious and comfortable surroundings when they come to see us.
Call us at 425-605-5499
Get the permanent solution of this cosmetic procedure
Live your life to the fullest and let us help you do it
Tummy Tuck Before & Afters
VISIT
Gallery
Non-graphic 3D Animations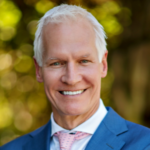 Dr. Marshall T. Partington MD, F.A.C.S. is a board-certified plastic surgeon serving patients in the Seattle, Bellevue and Kirkland areas. Dr. Partington is known for his cutting edge surgical techniques to deliver natural-looking results to his patients. Dr. Partington views each person and their story as a new journey with a very specific and unique objective. The happiness and gratitude of our patients is his greatest reward of all.