Breast Augmentation Auburn, WA
Breast Augmentation – What Auburn Area Patients Need to Know
With more than 25 years of experience in the field of cosmetic surgery in the Auburn, WA area, we've provided breast enhancement and breast augmentation to hundreds of patients. We offer breast enhancement and breast augmentation surgery as well as cosmetic surgery in the Auburn area and surrounding areas.
Our Auburn area patients for breast augmentation come from varied backgrounds, and our team educates them on various aspects of breast enhancement. Our Auburn area team also answers any questions patients might have about breast enhancement. Breast augmentation can change your lifestyle, which is why we educate our patients on the pros and cons of surgery. We use modern techniques for breast augmentation to keep the breast enlargement procedures less invasive and affordable in the Auburn area. When you visit our office, our team will talk to you about:
Your expectations from breast augmentation.
The ways in which breast enlargement will change your life.
Which breast enhancement procedure will be best for you.
Recovery time and post-surgical care for breast enlargement.
Breast Enhancement Options for Auburn Area Women
Breast enhancement is necessary to improve the size and shape of the breast. Our breast augmentation procedures change the contours of the breast to make it look natural. Breast augmentation can add to a woman's confidence and self-esteem. You can choose breast enhancement procedures if you feel:
Your breasts are too small
Your breasts have changed shape after pregnancy
Your breasts are asymmetrical in shape and size
Breast Enlargement Surgical Procedures for Auburn Area Clients
Choosing breast enlargement in the Auburn area comes with its own set of concerns and queries. You can visit our surgical clinic, and our team will talk to you about your candidacy for breast enlargement. From considering the aesthetic objectives, to the health of the patient, our team takes care of a range of factors to ensure that patients have a comfortable and memorable experience. Some of the factors that need to be considered before having breast enlargement surgery are:
Health and physical attributes of the patient for breast enlargement
Lifestyle habits, age, and previous medical history of the patient
The breast enlargement option that would be the best for the patient
If you're considering breast enlargement or breast enhancement surgery in the Auburn area or surrounding areas, please feel free to give us a call at 425-605-5499 to schedule an appointment.
We offer a range of breast augmentation finance options to suit all budgets. You can visit our office to learn more about various breast enhancement procedures.
Breast Augmentation Before & Afters
VISIT
Gallery
Non-graphic 3D Animations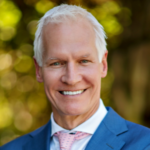 Dr. Marshall T. Partington MD, F.A.C.S. is a board-certified plastic surgeon serving patients in the Seattle, Bellevue and Kirkland areas. Dr. Partington is known for his cutting edge surgical techniques to deliver natural-looking results to his patients. Dr. Partington views each person and their story as a new journey with a very specific and unique objective. The happiness and gratitude of our patients is his greatest reward of all.