Breast Augmentation Bellevue, WA
Breast Augmentation – What Bellevue Area Patients Need to Know
If you're looking for breast enlargement services in the Bellevue, WA area, then you have come to the right place. We provide a range of breast enhancement surgery procedures in the Bellevue area. With more than 25 years of experience in the field, we have successfully provided breast augmentation and breast enhancement surgery to Bellevue area patients.
Getting breast augmentation is a decision that comes with many questions. Our Bellevue area team will answer all your queries about breast enhancement and breast augmentation in a detailed manner. Your initial consultation with our team will throw light on topics such as:
Your expectations from breast augmentation
Your reasons for getting breast enlargement in the Bellevue area
A review of the breast augmentation process
How breast implants will affect breast enhancement
Recovery time and care needed after breast enlargement
Breast augmentation can be a great confidence booster as it adds to your looks and improves your body language. We use modern technology and advanced equipment for all breast augmentation procedures in the Bellevue area. Our board certified plastic surgeons in the Bellevue area will ensure that your breast enhancement is done with minimal scarring, less pain, and at a cost that won't burn a hole in your pocket.
Breast Enhancement Options for Bellevue Area Women
Breast enhancement can include everything from increasing the size of the breasts to improving their shape. Breast augmentation can give a woman the kind of figure she had always wanted. If you're not happy with the way your breasts look and feel, you can go for breast enhancement to improve their shape and size. Breast augmentation is an option if:
You feel that your breasts are too small
The shape or size of your breasts has changed post-pregnancy
Your breasts are asymmetrical
You feel breast enhancement will improve your confidence
Breast Enlargement Surgical Procedures for Bellevue Area Clients
For those considering breast enlargement, there are several concerns that they need to address. Every candidate for breast enlargement needs to understand all the pros and cons of surgery. Our team will make sure that they discuss all the concern areas before suggesting a breast enlargement procedure for you. If you are looking for breast enlargement, here are some factors to consider:
Your physical health and the shape of your body
Your lifestyle, age, and dietary habits
Your preference of breast enlargement options
If you are in the Bellevue area or surrounding areas, you can easily schedule a consultation with us for breast enlargement or breast enhancement procedures. Give us a call at 425-605-5499 to discuss breast augmentation.
Breast Augmentation Before & Afters
VISIT
Gallery
Non-graphic 3D Animations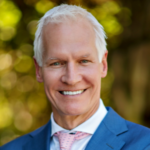 Dr. Marshall T. Partington MD, F.A.C.S. is a board-certified plastic surgeon serving patients in the Seattle, Bellevue and Kirkland areas. Dr. Partington is known for his cutting edge surgical techniques to deliver natural-looking results to his patients. Dr. Partington views each person and their story as a new journey with a very specific and unique objective. The happiness and gratitude of our patients is his greatest reward of all.