Breast Augmentation Bothell
Breast Augmentation – What Bothell Area Patients Need to Know
Serving the Bothell, WA area and its surrounding areas for over 25 years, we have gained a reputation for our numerous successful breast augmentation procedures. We serve the Bothell area with a plethora of general, plastic, and reconstructive procedures. We, therefore, comprehend the need and emotions behind a breast enlargement procedure in the Bothell area.
We discuss and review with you on a number of topics to better help you make decisions. Some of them are:
Why you want breast augmentation and your expectations
Pros and cons of breast enlargement
The different styles and types of breast implants available
The breast augmentation procedure
The techniques, options and placement
Recovery procedures for breast enlargement
Serving as a board certified plastic surgeon for many years in the Bothell area and surrounding areas, you can be confident of our procedures. We ensure that the latest scientific technology will be integrated into your breast augmentation and breast enlargement with minimal scarring, pain, and invasion, keeping the costs low.
For more information regarding breast enhancement, call us in the Bothell area and surrounding areas at 425-605-5499.
Women generally opt for breast enhancement and breast augmentation with breast enlargement not merely to increase the size of breasts, but to enhance personality and contour.
Some of the primary reasons for opting for breast enhancement are:
A feeling that the breasts are too small
A need for breast augmentation after changes following pregnancy
A desire to correct asymmetry in breast size with breast augmentation
Improving self-confidence and self-esteem
Heightening sexuality following breast enhancement surgery
Benefits associated with a fuller, more proportionate shape with breast augmentation
If you live in the Bothell area or surrounding areas and wish to opt for breast enhancement, we would be pleased to discuss your breast augmentation options. We can help you opt for the procedure that is best for you.
Breast Enlargement Surgical Procedures for Bothell Area Clients
It is inevitable to have doubts regarding your eligibility as a patient for cosmetic surgery and breast enlargement. Our breast enhancement consultant helps analyze the needs and limitations you face.
The factors considered to determine your eligibility for breast enhancement are:
Physical health considerations for breast enlargement
Your age and type of lifestyle considerations for breast enhancement
Aesthetic breast enlargement options such as size, volume, shape and symmetry
Whether you are in the Bothell area and surrounding areas or beyond, and you are considering surgery for breast enlargement or breast enhancement, we encourage you to schedule your breast augmentation consultation with us at 425-605-5499.
Breast Augmentation Before & Afters
VISIT
Gallery
Non-graphic 3D Animations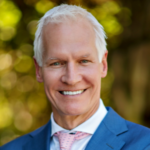 Dr. Marshall T. Partington MD, F.A.C.S. is a board-certified plastic surgeon serving patients in the Seattle, Bellevue and Kirkland areas. Dr. Partington is known for his cutting edge surgical techniques to deliver natural-looking results to his patients. Dr. Partington views each person and their story as a new journey with a very specific and unique objective. The happiness and gratitude of our patients is his greatest reward of all.