Breast Augmentation Federal Way
Breast Augmentation – What Federal Way Area Patients Need to Know
Serving the Federal Way, WA area for more than 25 years, we at Partington Plastic Surgery have garnered a reputation for breast augmentation and breast enhancement procedures. We provide a plethora of cosmetic surgical procedures in the Federal Way area that include general, plastic, and reconstructive needs.
Over the years, we have catered to the needs of a large number of clients from the Federal Way area. We have earned experience and honed our skills at breast enlargement and breast enhancement procedures.
And we have a desire to assist you as you make the important decisions regarding breast augmentation through analysis of:
Why you want breast augmentation and your expectations
Pros and cons of breast enlargement
The different styles and types of breast implants available
Breast augmentation procedures
Techniques, options and placement
Recovery procedures for breast enlargement in the Federal Way area
Gaining experience from years spent practicing as a board certified plastic surgeon serving the Federal Way area, you can put confidence in us. We ensure that the latest scientific technology is integrated into your breast augmentation. This reduces scarring and pain, and helps perform invasive procedures at a lower cost.
Breast Enhancement Options for Federal Way Area Women
Breast enhancement is performed to increase the size of a woman's breasts. Breast augmentation enhances your appearance and improves your contour.
Breast enhancement can be chosen for a number of reasons, including:
A feeling that the breasts are too small
A need for breast augmentation after changes following pregnancy
A desire to correct asymmetry in breast size with breast augmentation
Improving self-confidence and self-esteem
Heightening sexuality following breast enhancement surgery
Benefits associated with a fuller, more proportionate shape with breast enlargement
If you reside in and around the Federal Way area and are considering breast enlargement, get in touch with us. We would be pleased to advise you on your breast enhancement options, the procedure, and your queries.
Breast Enlargement Surgical Procedures for Federal Way Area Clients
If you have any doubt regarding your eligibility to go through breast enlargement and breast enhancement procedures, our board certified surgeon can advise you on the right step to take.
To determine your eligibility for breast enhancement, we look into the following factors:
Physical health considerations for breast enlargement
Your age and type of lifestyle considerations for breast enhancement
Aesthetic breast enlargement options such as size, volume, shape and asymmetry
Whether you reside in the Federal Way and surrounding area or beyond, if you are considering cosmetic breast enlargement or breast enhancement, you can schedule your breast augmentation consultation with us at 425-605-5499.
Breast Augmentation Before & Afters
VISIT
Gallery
Non-graphic 3D Animations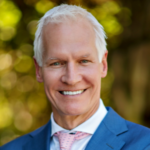 Dr. Marshall T. Partington MD, F.A.C.S. is a board-certified plastic surgeon serving patients in the Seattle, Bellevue and Kirkland areas. Dr. Partington is known for his cutting edge surgical techniques to deliver natural-looking results to his patients. Dr. Partington views each person and their story as a new journey with a very specific and unique objective. The happiness and gratitude of our patients is his greatest reward of all.