Breast Augmentation Medina, WA
Breast Augmentation – What Medina Patients Need to Know
The reasons why women in Medina, WA have breast augmentation are varied. While some in Medina opt for breast augmentation for reconstructive purposes following cancer treatment, others choose breast enhancement to increase their breast size.
Partington Plastic Surgery and Laser Center is where you can bring your questions regarding breast enhancement, breast enlargement and breast augmentation. With over 25 years of experience, we perform expert breast enlargement, breast enhancement and breast augmentation surgery for Medina residents.
We can help you make the big decisions regarding your breast augmentation in Medina by:
Talking about your needs for breast augmentation
Reviewing the advantages and disadvantages of breast augmentation
Discussing the cost involved in breast augmentation surgery in Medina
Discussing the process of breast enhancement or breast augmentation
Evaluating the techniques for breast enlargement
Talking about the healing process for breast enhancement
We use advanced techniques and tools to perform breast augmentation, ensuring more comfortable and successful surgery.
For more information on breast enhancement, breast augmentation and breast enlargement, call us at 425-605-5499.
Breast Enhancement Options for Medina Women
Breast enhancement is a common cosmetic surgery carried out for Medina women to help restore breast volume after pregnancy or weight reduction. Breast enlargement or breast enhancement is clinically known as augmentation mammoplasty.
Important reasons for considering breast enhancement in Medina include:
Increasing breast size
Improving self-esteem and self-confidence
Enhancing sexuality
Restoring shape of breasts after pregnancy
Improving balance of figure
Correcting asymmetry in breast size
For all those who are in need of breast enlargement or breast enhancement in Medina, we provide the perfect option. Operating as board certified surgeons, we first inform you of the options available to you for breast enhancement. We also discuss a financial plan that best suits your budget.
Breast Enlargement Surgical Procedures for Medina Clients
Breast enlargement in Medina is a popular choice among women when it comes to acquiring a more appealing figure. But, before you opt for breast enlargement in Medina, it is important to decide whether you will benefit from it or not.
Listed below are factors to consider when assessing whether breast enlargement in Medina will meet your cosmetic objectives:
Drawbacks of breast enlargement
Your lifestyle and age
Options available for breast enlargement in Medina
For more details about breast enhancement, breast enlargement and breast augmentation, residents of Medina can call Partington Plastic Surgery and Laser Center at 425-605-5499.
Breast Augmentation Before & Afters
VISIT
Gallery
Non-graphic 3D Animations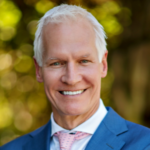 Dr. Marshall T. Partington MD, F.A.C.S. is a board-certified plastic surgeon serving patients in the Seattle, Bellevue and Kirkland areas. Dr. Partington is known for his cutting edge surgical techniques to deliver natural-looking results to his patients. Dr. Partington views each person and their story as a new journey with a very specific and unique objective. The happiness and gratitude of our patients is his greatest reward of all.