Breast Augmentation Renton, WA
Breast Augmentation – What Renton Area Patients Need to Know
We have been successfully working with breast augmentation patients in the Renton, WA area for over a quarter of a century. Our vast experience and expertise in breast augmentation makes us one of the best options for any Renton area residents considering a breast augmentation, whether it be for the purpose of breast enlargement or breast enhancement. Our board certified surgeons are experts in the field of breast enlargement and have a long history of working with breast enlargement patients. Our surgeons will be happy to discuss with you any questions you may have about a breast enhancement surgery, such as:
Pros and cons of breast augmentation
Expectations of breast augmentation
Risks of breast augmentation
Cost of breast augmentation
Recovery from breast augmentation
Breast Enhancement Options for Renton Area Women
Breast enhancement through a breast augmentation surgery is performed not only to increase the size of the breasts, but is also a way to improve the shape or fullness of the breast. Renton area residents may consider a breast enhancement surgery if they are unhappy with:
Asymmetrical breasts
Loss of fullness in breasts following pregnancy or weight loss
Sagging breasts
Misshapen breasts
A breast enhancement surgery is an excellent option for women who want to permanently solve issues they have with the look of their breasts. A breast enhancement or breast enlargement surgery can vastly improve the way a woman feels about herself. Breast enhancement can boost self-esteem and increase confidence, leading to improvements in other aspects of the patient's life. Breast enhancement patients report that their clothes fit better and they are generally happier within themselves. Renton area residents can call us to discuss all of the excellent benefits of breast enhancement surgery with one of our knowledgeable staff.
Breast Enlargement Surgical Procedures for Renton Area Clients
Renton area residents considering breast enlargement may be concerned about whether they would be a good candidate for a breast enlargement procedure. For any surgery, it is important that you are properly assessed by a trained physician beforehand, because surgery and recovery can be hard on a person's body. To assess whether you are a good candidate for breast enlargement surgery, your doctor may want to discuss:
Your lifestyle
Your mental and physical health
Your age
Your weight
Your support system
Renton area residents can call us for more information about breast enlargement or to book an appointment to come in and discuss your breast enlargement surgery in the Renton area. Contact us at 425-605-5499.
Breast Augmentation Before & Afters
VISIT
Gallery
Non-graphic 3D Animations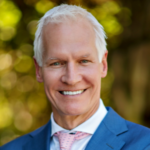 Dr. Marshall T. Partington MD, F.A.C.S. is a board-certified plastic surgeon serving patients in the Seattle, Bellevue and Kirkland areas. Dr. Partington is known for his cutting edge surgical techniques to deliver natural-looking results to his patients. Dr. Partington views each person and their story as a new journey with a very specific and unique objective. The happiness and gratitude of our patients is his greatest reward of all.