Breast Implants Redmond
Breast Implants Through Cosmetic Surgery for Redmond Residents
Partington Plastic Surgery is one of the leading providers of cosmetic surgery services in the Redmond, WA area. We specialize in cosmetic surgery operations including breast augmentation through the insertion of breast implants. Our Redmond area patients can call us to discuss if breast implants is the right option and also to discuss all of the breast implants available for your prospective breast enhancement procedure.
The quality of breast implants has increased over the years, and we only strive to use the best ones for all of our Redmond area breast enhancement procedures. With the improved medical safety standards of the current generation breast implants, breast enhancement has never been a more accessible and viable option for all women in the Redmond area. Your new breast implants can provide you with the following benefits:
Breast implants can help you achieve a chest that's more suited for your body structure
Fill out clothes that are loose around the chest with your breast implants
Breast enhancement procedures can improve your confidence
Breast implants can help reconstruct breasts that underwent mastectomy
Breast Implant Surgery for Reshaping Redmond Patients
Breast implants or breast enhancement is a procedure that has been helping women in and around the Redmond area. When women choose to undergo breast enhancement, it is with an ardent desire to improve their lives. We believe breast implants doesn't just fix the female anatomy, it changes lives in the Redmond area.
If you a looking to improve your outlook in life, breast implants could be a catalyst for this upswing. Breast enhancement can pave the path to a better life in the following ways:
Breast implants can help you achieve the bust that you desire
Balanced body proportion is achieved with breast implants procedures
Reduce breast sag with breast implants
Breast Enhancement Surgical Procedures for Redmond Clients
Partington Plastic Surgery prides itself with the high standards set for all breast enhancement procedures. All Redmond area breast implants procedures take place at our state-of-the-art facility in Kirkland where we boast a highly sterile facility that will prevent the contamination of breast implants. We will employ the safest surgical techniques while inserting your breast implants to ensure your breast enhancement will be a success.
Our doctors serving the Redmond area have decades of experience in the field of breast implants. For all of our Redmond area breast enhancement procedures, we guarantee to:
Use high quality breast implants in all our breast enhancement procedures
Reconstruct thousands of lives with our breast augmentation operations
Be veterans in the field of breast enhancement and other plastic surgery procedures
Breast Augmentation Before & Afters
VISIT
Gallery
Non-graphic 3D Animations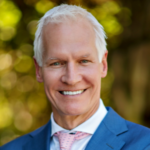 Dr. Marshall T. Partington MD, F.A.C.S. is a board-certified plastic surgeon serving patients in the Seattle, Bellevue and Kirkland areas. Dr. Partington is known for his cutting edge surgical techniques to deliver natural-looking results to his patients. Dr. Partington views each person and their story as a new journey with a very specific and unique objective. The happiness and gratitude of our patients is his greatest reward of all.