Facelift Kent, WA
Facelift Benefits for the Kent Resident
Many people in Kent, WA choose to have a facelift to address the various issues of facial aging, such as:
Creases due to sun and wind exposure
Loss of chin contours
Deep wrinkles between the base of the nose and corners of the mouth
Irregular muscle tone in the neck and face
When carried out professionally, facelift offers Kent residents a multitude of benefits, such as:
Facelift reduces wrinkles and fine lines on the face
Your skin looks tighter, fresher and firmer post facelift
Facelift trims sagging skin
Facelift helps restore a more youthful appearance
Facelift creates a more defined and attractive jawline contour
Partington Plastic Surgery and Laser Center is home to board certified face lift surgeons providing professional facelift services to Kent residents. We discuss all our facelift procedures with you to ensure you get your desired facelift results.
Kent residents can schedule an appointment to talk about their facelift options, by calling us at 425-605-5499.
What are the Face Lift Options for Kent Patients?
In order to successfully satisfy the diverse face lift needs of our Kent patients, we offer several options you can choose from including:
Deep plane face lift
Endoscopic face lift
Superficial musculoaponeurotic system face lift (SMAS)
Short scar face lift
We invite Kent residents to contact us to discuss your face lift options. After carefully analyzing the face lift needs of Kent residents, we will inform you of the available options. Furthermore, our face lift surgeons are well-equipped with state-of-the-art tools to perform more comfortable facelift surgery for Kent residents.
What Kent Patients Need to Know About Facelift Surgery
Facelift surgery is an ideal option when it comes to enhancing one's facial look. When you need facelift surgery in Kent, we use our experience and expertise to ensure desirable results. Our facelift surgery for Kent is tailored to meet your goals and requirements.
However, before you opt for facelift surgery in Kent, it is vital to consider the issues mentioned below to make certain you can benefit from a face lift:
Current age and skin type
Reputation and experience of professionals performing facelift surgery for Kent
Cost involved in facelift surgery
Possible outcomes of facelift surgery
Time it takes to recover after facelift surgery
Risks associated with facelift surgery
Type of anesthesia provided during facelift surgery
Kent residents looking for experienced facelift surgeons for facelift surgery can call Partington Plastic Surgery and Laser Center at 425-605-5499. We perform effective face lift surgery at an affordable price.
Facelift Before & Afters
VISIT
Gallery
Non-graphic 3D Animations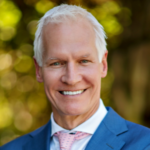 Dr. Marshall T. Partington MD, F.A.C.S. is a board-certified plastic surgeon serving patients in the Seattle, Bellevue and Kirkland areas. Dr. Partington is known for his cutting edge surgical techniques to deliver natural-looking results to his patients. Dr. Partington views each person and their story as a new journey with a very specific and unique objective. The happiness and gratitude of our patients is his greatest reward of all.