FINANCING
Info
The Financing
Abdominoplasty is sometimes, but not often, covered by insurance if the excess skin causes health issues for the patient and their insurance covers such procedures. More often, it is cosmetic and not covered by insurance. Total Cost for Abdominoplasty generally varies between $8,500 and $12,000 which includes pre and post op appointments, the surgical fee, anesthesia and required recovery garments. Be certain when you are getting approximate quotes for procedures that you are getting an actual estimate of the entire cost and not just the surgeon fee so that you aren't surprised later. We understand that financing is a concern for many people and an important part of the decision making process. We offer several options for financing and will work with you to come up with a surgical plan and financing that suits your needs.
Our office accepts a range of financing options including: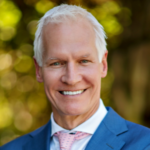 Dr. Marshall T. Partington MD, F.A.C.S. is a board-certified plastic surgeon serving patients in the Seattle, Bellevue and Kirkland areas. Dr. Partington is known for his cutting edge surgical techniques to deliver natural-looking results to his patients. Dr. Partington views each person and their story as a new journey with a very specific and unique objective. The happiness and gratitude of our patients is his greatest reward of all.