Our Surgical Facility Kirkland, WA
Our Surgical Facility
Welcome to Partington Plastic Surgery Center and our Ambulatory Surgical Suite. Our surgery center is accredited by the American Association of Accreditation of Ambulatory Surgical Facilities, Inc. (AAAASF) and licensed by the Washington State Department of Health.
In any given office hallway, there are roughly 850,000 particles per one cubic foot. These particles include skin flakes, pollen, viruses, bacteria and kicked up carpet dust and ceiling debris. The healthy human body is designed to filter out many of these particles but when you are in surgery is compromised and an open wound gives these particles a route of entry to your body, leading to a possible infection.
Within our Surgical Suite, we have designed a HIPPA filtration system specific to our clinic. This is a filtration system you will not find in another clinic, surgical facility or hospital. The average hospital Operating Room or Ambulatory Surgical Facility maintains a count of roughly 5000 particles in one cubic foot of air.
Our Surgical Suite maintains a count of 2,500 in one cubic foot or air. That is a dramatic reduction in potentially harmful particles in the air.  We maintain that count on a non surgical day. When we are performing a surgery, we will have ourHIPPA system set to surgery levels where our facility will maintain 100 particles per cubic foot. 
Is this important? Yes!
The average infection rate of hospitals and most ambulatory surgical centers is 3%.  This means that between 3 patients out of 1000 will experience a post surgical infection. This is dramatically lower than in past decades and is considered "good."  At Partington Plastic Surgery Center, with over 500 surgeries performed in our State of the Art Operating Suite since our opening 1 1/2 years ago, the post-operative infection rate is 0.1% or 1 in 1000.
What can a post-operative infection cause?
Delayed wound healing
Additional surgery
Poor and/or excessive scarring both internally and externally
More time off work and lost income for the patient
Infection can contribute to an unfavorable cosmetic result.
In rare cases, infection can lead to death
At Partington Plastic Surgery Center, we want you to have the best experience from beginning to finish and want you to have the best possible result from you procedure. Our surgical suite was built with you in mind and is part of our dedication to your health and safety.
Visit our contact page for detailed directions to our office in Kirkland, WA
"Here is a short video showing you the exciting new integrated surgical air filtration/lighting system in use at Partington Plastic Surgery and Laser Center's OR.  At 2:20 you can see Dr. Partington review and explain the system."
"AAASF" – American Association for Accreditation of Ambulatory Surgery Facilities
We at Partington Plastic Surgery and Laser Center are proud to be accredited by this governing body of superior medical standards and protocol.
General environment and safety
Operating room environment
Policies and procedures
Recovery room
Blood and medications
Medical records
Quality Assessment
Personnel, staff and anesthesia
What does it mean to be accredited by AAAASF? It is an important quality assurance and patient safety process that we must go through and are held to their strict standards. These milestones are met on a daily, weekly, monthly, semi-annual and annual basis. High standards are required to achieve the accreditation and then 100% compliance is to be maintained at all times. We conduct several thorough walk through where records, protocol and checklists are reviewed in depth. Peer reviews are also conducted by the surgeons on patient's medical records from pre-operative care, surgical procedures and post op care. The paperwork is then submitted to ensure that everything is in accordance with our strict guidelines. These reviews are then submitted to AAAASF for another review as part of our surgical records.
All of our equipment also undergoes strict maintenance regimens as well as operating room cleaning and equipment sterilization. There are over 345 policies and procedures that we follow and include protocol for both non-emergent and any emergent situations that may arise. All of our documentation is on site and placed in a binder where they are easily accessible as the governing board has the ability to inspect us at any time. A complete self-inspection is performed annually and new policies and procedures are added if required through AAAASF. When these guidelines are met, then our certification is renewed.
By following these guidelines and maintaining strict compliance we ensure exceptional quality care and controls to keep our patients safe.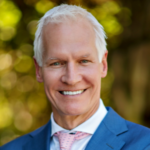 Dr. Marshall T. Partington MD, F.A.C.S. is a board-certified plastic surgeon serving patients in the Seattle, Bellevue and Kirkland areas. Dr. Partington is known for his cutting edge surgical techniques to deliver natural-looking results to his patients. Dr. Partington views each person and their story as a new journey with a very specific and unique objective. The happiness and gratitude of our patients is his greatest reward of all.