Plastic Surgery for Men Videos
Liposuction Techniques on the abdomen in Woodinville
Miss Canada gets Liposuction on the abdomen with Dr. Partington's techniques in Seattle.
Liposuction Techniques Seattle
Miss Canada gets Liposuction with Dr. Partington's techniques in Seattle, Washington.
Testimonials from Patients of Marshall Partington, MD, FACS
Cassandra, Miss Washington and Diandra share why they chose Dr. Partington and why they would recommend him to their friends and family. Why Partington Plastic Surgery and Laser Center?
Liposuction: Does the fat reappear?
A common question regarding liposuction is will the fat come back?
Tumescent liposuction vs. laser liposuction or SmartLipo
Tumescent liposuction gets the same results as laser liposuction and is safer since no thermal energy or heat is used that can result in burns.
Filler for Lower Eye Bag Treatment with Artefill
Lower eyelid bags can be improved without surgery using a long term dermal filler. Artefill is one of the best wrinkle fillers or dermal fillers.
Sun Screen for the Rainy Season? A Plastic Surgery Answer
Screen is necessary to block the sun's harmful rays. We know that the damage the sun does makes you look older and has the potential to give you skin cancer, not to mention it will give you those ugly brown spots women and most men do not like.
Moisturizer Does Not Need to be Expensive to be Effective
As a plastic surgeon who deals with skin on a daily basis I am often asked about skin care products and as a result I constantly keep up with the literature on the subject. Moisturizer is a key part of any skin maintenance program but the expensive products suggest that their product is better than this cheaper brand.
Facelifts Last Your Life Time
Many say that a facelift lasts 10 years but this is really a short, easy answer to a complex question.
Botox For Wrinkles
Botox is for wrinkles of the face when used for cosmetic purposes. It will not improve the tone (color of your skin) nor will it improve the texture (roughness) of your skin.
Plastic Surgery and Continuing Medical Education
In Plastic Surgery and Cosmetic Medicine there are a lot of new advances almost on a weekly basis. In order to keep up continuing medical education (CME) is a must.
American Society of Plastic Surgery Procedural Statistics
The 2013 Plastic Surgery cosmetic procedural statistics were recently announced and here are the top 5 procedures.
Forever Young BBL (laser) Changes the DNA of Your Skin to Help Stay Looking Young
The medical literature suggests that laser light in the form of broadband light therapy (BBL) can actually improve your skin's DNA and help to keep you looking young.
"Selfies" Increase the Number of Visits to Plastic Surgeons
The answer to this week's question about whether or not the increased use and posting of selfies has lead to more visits to plastic surgeons seeking ways to look better in these photos is true.
Skin Excision Procedures Help Weight Loss Patients Keep Their Weight Down
A plastic surgery procedure such as a tummy tuck, facelift, thigh lift, or arm lift has been shown to help patients who have lost a lot of weight keep that weight off by helping to change the patient's body image.
Satisfaction Ratings for Board Certified Physicians vs Non Certified Providers
The difference in patient satisfaction between a board certified plastic surgeon and a non-certified provider for cosmetic procedures is significant.
Artefill Facial Filler Before and After
Non surgical filler facial treatment for upper lip lines and marionette area or droopy mouth. Artefill can be an alternative to face lift surgery or fat grafting. Artefill lasts at least 5 years. Injections with a cannula, rather that a needle, help to be more precise and reduce after effects such as bruising.
Finger Lift or Face Lift
A finger lift is never quite as good as a face lift. There are many types of face lifts including thread or feather lifts, mini face lifts sometimes called limited or minimal incision facelifts (Quick Lift and LifeStyle Lift are branded names for these types of limited lifts) and full face lifts.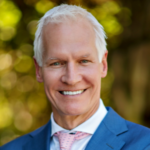 Dr. Marshall T. Partington MD, F.A.C.S. is a board-certified plastic surgeon serving patients in the Seattle, Bellevue and Kirkland areas. Dr. Partington is known for his cutting edge surgical techniques to deliver natural-looking results to his patients. Dr. Partington views each person and their story as a new journey with a very specific and unique objective. The happiness and gratitude of our patients is his greatest reward of all.