Botox Redmond, WA
Prescription Botoxis FDA approved for the lines between the brows often referred to as 'frown lines' or 'eleven's'. In skilled hands, Botox can be used for a variety of concerns. Botox works by interrupting the signal sent to the muscle that causes it to contract. In simpler terms, it relaxes the muscles that cause wrinkles. Botox can be used to rejuvenate the area around the eyes and the forehead. It can be used to elevate the lateral (outer) portion of the brow for a non-surgical brow lift. Botox can even be used sparingly and carefully in the lower face for lines around the mouth and lips.
Treatment for Botox is done here in our Kirkland clinic and generally takes 20 minutes. Your treatment may take up to 3-5 days for the full effect to take place and will last anywhere from 3 to 6 months. We have seen that it can last longer in patients that receive it consistently. Post procedure instructs you not to exercise for 24 hours.
There are several areas that we treat with BOTOX® Cosmetic:
Frown lines.
Crow's feet — Wrinkles on sides of eyes that are accentuated by smiling.
Brow droop — BOTOX® Cosmetic can gently raise the brown to open up eyes and rejuvenate the whole face.
Wrinkles around mouth — Also called "Smoker's wrinkles," these lines are accentuated by tightening the lips. BOTOX® Cosmetic will soften these lines and can also pull the drooping sides of mouth up to rejuvenate the mouth.
Platysmal banding — Neck bands that are evident with aging can be dramatically softened with BOTOX® Cosmetic.
Axillary hyperhidrosis — The condition that causes significant embarrassing sweating of the armpit area. This is a highly effective solution to this problem and is widely popular.
BOTOX® Cosmetic is approved by the FDA for frown lines and its other applications provide dramatic solutions for facial aging.
Non-graphic 3D Animations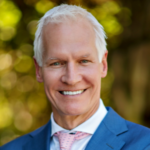 Dr. Marshall T. Partington MD, F.A.C.S. is a board-certified plastic surgeon serving patients in the Seattle, Bellevue and Kirkland areas. Dr. Partington is known for his cutting edge surgical techniques to deliver natural-looking results to his patients. Dr. Partington views each person and their story as a new journey with a very specific and unique objective. The happiness and gratitude of our patients is his greatest reward of all.