Dysport Redmond, WA
Prescription Dysport is an injection used to temporarily improve the look of your moderate to severe frown lines without changing the look of your whole face. The untreated facial muscles still work normally, allowing you to freely show facial expressions, such as smiling, in untreated areas.
Dysport is a formulation that has been shown to deliver temporary improvement in moderate to severe frown lines, even with repeat treatments. So, the effect of repeat treatment with Dysport may be comparable to your first use. Treatment with prescription Dysport can temporarily improve the look of your moderate to severe frown lines.
Treatment for Dysport is done here in our Kirkland clinic and generally takes 20 minutes. Your treatment may take up to 3-5 days for the full effect to take place and will last anywhere from 3 to 4 months. We have seen that it can last longer in patients that receive it consistently. Post procedure instructs you not to exercise for 24 hours.
Non-graphic 3D Animations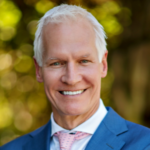 Dr. Marshall T. Partington MD, F.A.C.S. is a board-certified plastic surgeon serving patients in the Seattle, Bellevue and Kirkland areas. Dr. Partington is known for his cutting edge surgical techniques to deliver natural-looking results to his patients. Dr. Partington views each person and their story as a new journey with a very specific and unique objective. The happiness and gratitude of our patients is his greatest reward of all.