Juvederm Redmond, WA
Juvéderm is a smooth and consistent gel made of hyaluronic acid — a naturally occurring substance in your skin that helps to add volume and hydration. Juvéderm injectable gel is eased under the skin to instantly restore your skin's volume and smooth away facial wrinkles and folds. It is a wonderful filler to reduce the depth of your laugh line or "parentheses" (nasolabial folds — the creases that run from the bottom of your nose to the corners of your mouth).
Depending on your area of filler the injection process takes only about 20 minutes and is said to last up to a year. You can see immediate results and there is virtually no recovery time which makes for a happy you.
Juvéderm provides a smooth, natural look and feel — so everyone will notice (but no one will know)!
Fillers are very frequently combined with Botox ®/Dysport® to create a relaxed, wrinkle free face with beautiful contours.
Non-graphic 3D Animations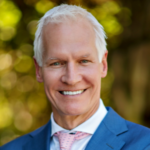 Dr. Marshall T. Partington MD, F.A.C.S. is a board-certified plastic surgeon serving patients in the Seattle, Bellevue and Kirkland areas. Dr. Partington is known for his cutting edge surgical techniques to deliver natural-looking results to his patients. Dr. Partington views each person and their story as a new journey with a very specific and unique objective. The happiness and gratitude of our patients is his greatest reward of all.