Restylane Redmond, WA
Restylane can be used to add volume and fullness to the skin to correct moderate to severe facial wrinkles and folds, including the lines from your nose to the corners of your mouth (nasolabial folds or laugh lines).
Restylane can also be used in other moderate to severe facial wrinkles such as lipstick lines— the area just below the nose and above the upper lip; the corners of the mouth; and marionette lines—the area that extends downward from the corners of the mouth to the jaw line.
Restylane is the only FDA-approved dermal filler for lip enhancement in patients over 21 years, and is uniquely formulated to give your lips fullness and definition.
Non-graphic 3D Animations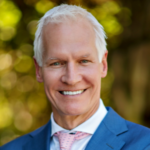 Dr. Marshall T. Partington MD, F.A.C.S. is a board-certified plastic surgeon serving patients in the Seattle, Bellevue and Kirkland areas. Dr. Partington is known for his cutting edge surgical techniques to deliver natural-looking results to his patients. Dr. Partington views each person and their story as a new journey with a very specific and unique objective. The happiness and gratitude of our patients is his greatest reward of all.