Dermal Fillers Auburn, WA
Dermal Fillers Can Reduce Signs of Aging in Auburn Patients
When you look in the mirror, are you satisfied with your appearance or are you concerned about those wrinkles that are becoming more obvious every day? You can help reduce your wrinkles and fine lines by using dermal fillers. Dermal fillers, also known as facial fillers or wrinkle fillers, are used on the face to help reduce the signs of aging.
Dermal fillers get rid of fine lines
Wrinkles are reduced or disappear when using wrinkle fillers
Retain your youthful looking skin with facial fillers
Plump up sunken cheeks or sagging folds with dermal fillers
Regain your rosy, bright complexion with dermal fillers
Reverse sallow skin with facial fillers
What Auburn Patients Need to Know About Facial Fillers
Our team of medical practitioners is board certified to provide cosmetic care for aging skin with the use of dermal fillers. There are a number of products we trust for facial fillers that will give Auburn residents that rosy glow they are looking for. To look and be a more confident you, you need to come into our offices and arrange to get facial fillers to help remove those lines and crow's feet that so annoy you.
Facial fillers used include Juvederm, Restylane and Radiesse
Wrinkle fillers can also soothe the effects of scars, pitted skin and blemishes
We accommodate questions on dermal fillers and explain procedures for facial fillers
We encourage inquiry on the dermal fillers we use
Wrinkle fillers need to be applied by a registered medical professional
Why Should Auburn Women and Men Choose Us for Wrinkle Fillers?
Since aging affects everyone and the signs are there for all to see, both men and women in the Auburn area should be considering the use of wrinkle fillers to combat nature. We provide spacious surroundings and comfort for our clients so that the non-invasive procedure to apply wrinkle fillers can be done properly with satisfactory results. If you are in the Auburn or surrounding area and would like to examine how wrinkle fillers might work for you, come and visit us.
We are concerned about our customers comfort when you come for wrinkle fillers
Facial fillers applied by our certified medical staff
Facial fillers provided by staff who constantly develop their expertise on dermal fillers
Inject wrinkle fillers into the soft tissue of the skin
Use dermal fillers to get a smoother, more youthful look for both men and women
Non-graphic 3D Animations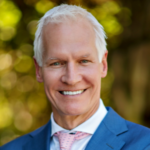 Dr. Marshall T. Partington MD, F.A.C.S. is a board-certified plastic surgeon serving patients in the Seattle, Bellevue and Kirkland areas. Dr. Partington is known for his cutting edge surgical techniques to deliver natural-looking results to his patients. Dr. Partington views each person and their story as a new journey with a very specific and unique objective. The happiness and gratitude of our patients is his greatest reward of all.