Dermal Fillers Mercer Island, WA
Dermal Fillers Can Reduce Signs of Aging in Mercer Island Area Patients
Mercer Island, WA area residents who are interested in reducing the signs of aging may want to consider the option of facial fillers as an alternative to surgery. For a less invasive method of temporarily minimizing the look of wrinkles and fine lines, dermal fillers are a great alternative. Facial fillers give a smoother appearance of skin and leave you looking fresher and younger. Wrinkle fillers can combat many common signs of aging, including:
Fine lines
Wrinkles
Sagging brows
Sunken cheeks
Facial fillers are injected into the soft tissue of your face, beneath the skin. Wrinkle fillers then fill the wrinkles in your face to temporarily reduce the signs of aging. Mercer Island area residents can benefit from the effects of wrinkle fillers by calling us to schedule an appointment with one of our board certified staff. Our highly trained staff are happy to answer any questions that Mercer Island area residents may have about facial fillers, dermal fillers or wrinkle fillers.
What Mercer Island Area Patients Need to Know about Facial Fillers
There are numerous types of dermal fillers available in the Mercer Island area that can be used to combat the signs of aging by working as wrinkle fillers. It's a good idea to discuss with your doctor exactly what you are trying to achieve and which facial fillers will be best for your specific situation. We offer a variety of wrinkle fillers and dermal fillers so that our patients can choose which they prefer. The dermal fillers we offer are all closely monitored by the FDA to ensure our patients' safety. You can be confident that our wrinkle fillers are some of the best available, and have undergone thorough testing.
Facial fillers we offer to the Mercer Island area include:
Why Should Mercer Island Area Women and Men Choose Us for Wrinkle Fillers?
We have an excellent reputation in the Mercer Island area for being experts in dermal fillers, wrinkles fillers and facial fillers. Our board certified staff are professional and knowledgeable, and can help with any questions you may have about dermal fillers or facial fillers.
While facial fillers are less invasive than surgery and carry much less risk, it is still important that, as a patient of wrinkle fillers, you fully understand the process used for dermal fillers and any health implications. Having wrinkle fillers injected carries little discomfort, but you should meet with a Mercer Island area consultant before having dermal fillers and discuss any questions you may have. Mercer Island area residents can call us at 425-605-5499.
Non-graphic 3D Animations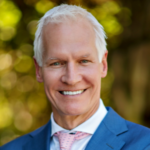 Dr. Marshall T. Partington MD, F.A.C.S. is a board-certified plastic surgeon serving patients in the Seattle, Bellevue and Kirkland areas. Dr. Partington is known for his cutting edge surgical techniques to deliver natural-looking results to his patients. Dr. Partington views each person and their story as a new journey with a very specific and unique objective. The happiness and gratitude of our patients is his greatest reward of all.