Dermal Fillers Redmond, WA
Dermal Fillers Can Reduce Signs of Aging in Redmond Area Patients
You can reduce the signs of aging and get a younger look without having to undergo any surgical procedures, as you can use dermal fillers. Dermal fillers are also commonly used as facial fillers and wrinkle fillers. Dermal fillers such as facial fillers and wrinkle fillers will give you a smooth, full and younger look when you inject them beneath the skin.
In the Redmond, WA area, there are various dermal fillers that you can use so as to reduce the signs of aging, such as fine lines, wrinkles, folds, sunken cheeks and a sallow complexion. The various dermal fillers include:
Get these dermal filers today in Redmond area and reduce the signs of aging. Contact us at 425-605-5499 for more information about dermal fillers, facial fillers and wrinkle fillers in the Redmond area.
What Redmond Area Patients Need to Know About Facial Fillers
There are various types of facial fillers, some of which are used as wrinkle fillers so as to help reduce wrinkles and give you a more youthful look. With these various types of injectable facial fillers, it is important that you get professional help and advice in order to ensure that you chose the correct facial fillers.
You can get consultation from our certified plastic surgeon, and you will get to know more about:
The side effects of facial fillers and dermal fillers
How long facial fillers have been on the market
The procedures involved when getting facial fillers
Dermal fillers that are approved by the FDA
Why Should Redmond Area Women and Men Choose Us for Wrinkle Fillers?
Unless you really fancy looking old, you will definately wish to get rid of wrinkles so as to look younger. You can get rid of wrinkles using wrinkle fillers and if you are in the Redmond area, but it is important that you get wrinkle fillers from a reliable source.
We offer Redmond area men and women certified physicians and registered nurses to undertake all procedures that involve wrinkle fillers. With professional help, you are sure of getting wrinkle fillers procedures done correctly. Choose us for wrinkle fillers in the Redmond area because:
We offer you individualized care for facial fillers
We educate you on the outcomes of the procedure
Our staff are continuously updating themselves about dermal fillers
We have qualified professionals
Visit us or contact us today in the Redmond area for more information.
Non-graphic 3D Animations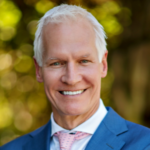 Dr. Marshall T. Partington MD, F.A.C.S. is a board-certified plastic surgeon serving patients in the Seattle, Bellevue and Kirkland areas. Dr. Partington is known for his cutting edge surgical techniques to deliver natural-looking results to his patients. Dr. Partington views each person and their story as a new journey with a very specific and unique objective. The happiness and gratitude of our patients is his greatest reward of all.