Dermal Fillers Sammamish, WA
Dermal Fillers Can Reduce Signs of Aging in Sammamish Area Patients
Are you looking for a safe and effective way to restore your youthful appearance in the Sammamish, WA area? Then you are in the right place, as we bring you dermal fillers that can reduce signs of aging effectively. Also known as facial fillers or wrinkle fillers, they can reduce prominent signs of aging, such as:
Fine lines
Pitted scars
Thin lips
Sunken cheeks
Sallow complexion
Dermal fillers, used in the Sammamish area as facial fillers or wrinkle fillers, area a non-surgical cosmetic procedure that involves the injection of soft tissue fillers under the skin. It must be understood that the results of facial fillers or wrinkle fillers are temporary in nature. Regardless, all procedures involving dermal fillers must only be assessed and handled by professionals.
What Sammamish Area Patients Need to Know About Facial Fillers
Technology has allowed us to leverage ways to address the effects of aging. With our board certified Sammamish area team of plastic surgeons, we make dermal fillers, facial fillers or wrinkle fillers right within your reach. Some of the most common dermal fillers in our clinic and in the Sammamish area and surrounding areas are:
Juvederm
Radiesse
Restylane
Facial fillers or wrinkle fillers have become popular substitutes for a much more major procedure known as facial surgery. With dermal fillers, you get to experience a brand new you within a few minutes.
Despite their popularity, clients who are interested in taking facial fillers must be carefully assessed and evaluated prior to the procedure. Potential patients must understand the possible risks involved in wrinkle fillers and get enough knowledge about the product itself.
Why Should Sammamish Area Women and Men Choose Us for Wrinkle Fillers?
We have been serving the Sammamish area and surrounding areas for years. All our facial rejuvenation procedures, such as dermal fillers, facial fillers or wrinkle fillers, are FDA regulated. Other essential reasons to choose us are:
Competent and experienced team
Importance of continuing education for all our staff
Patient education
Comfort and quality service
Choose a qualified and certified professional who you can trust! It is important for Sammamish area clients to be vigilant and wise in making their decisions, since dermal fillers, facial fillers or wrinkle fillers involves the face. To know more about our dermal fillers, facial fillers or wrinkle fillers in Sammamish area, don't hesitate to call us at 425-605-5499.
Non-graphic 3D Animations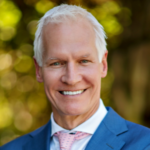 Dr. Marshall T. Partington MD, F.A.C.S. is a board-certified plastic surgeon serving patients in the Seattle, Bellevue and Kirkland areas. Dr. Partington is known for his cutting edge surgical techniques to deliver natural-looking results to his patients. Dr. Partington views each person and their story as a new journey with a very specific and unique objective. The happiness and gratitude of our patients is his greatest reward of all.