Micro Needling Magnolia, WA
Micro needling treatments that we at Partington Plastic Surgery offer to the residents in the Magnolia area are said to be the latest trend in skin rejuvenation in the aesthetic industry. We take pride in offering effective Environ skin care treatments to help with the skin rejuvenation of our patients in the Magnolia area. Micro needling is a non-heated process which creates multiple micro skin zones that promote fast healing if the epidermis of the patient has been damaged. Choose us because:
We have been administering micro needling to patients since the early 1990's
Micro needling helps with the formation of new skin tissues to promote skin rejuvenation
The micro needling process requires minimal downtime
We combine Skin Tyte services along with micro needling to enhance your appearance
Environ Skin Care Line for Magnolia area Men and Women
Environ skin care line caters to both the men and women of the Magnolia area who are looking for effective skin rejuvenation products to enhance their facial appearance. Environ skin care treatment also involves micro needling which stimulates collagen production and helps with skin rejuvenation for our customers in the Magnolia area. Some facts about our services include:
For a number of years we've been offering the Environ skin care line to our patients
We have exclusive distribution rights to Environ skin care products
Our technicians are certified to perform Environ skin care treatments
Environ skin care line helps our patients with their skin rejuvenation processes
Why Should Magnolia area Residents Choose Our Skin Rejuvenation Methods?
Our technicians use platelet rich plasma with micro needling treatments to administer the skin rejuvenation process, which we customize for our patients in the Magnolia area. We recommend the patients in the Magnolia area do an interview to best determine which set of post treatment is required before undergoing the micro needling process. We cater to the individual needs of our customers as well as educate them on the skin rejuvenation process that they would receive. Don't forget that:
Before performing any skin rejuvenation process there is a twelve hour post-treatment procedure
The Environ skin care line has a wide variety of products
We offer free skin consultation to accurately diagnose our patients
Non-graphic 3D Animations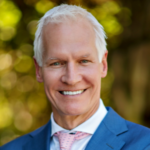 Dr. Marshall T. Partington MD, F.A.C.S. is a board-certified plastic surgeon serving patients in the Seattle, Bellevue and Kirkland areas. Dr. Partington is known for his cutting edge surgical techniques to deliver natural-looking results to his patients. Dr. Partington views each person and their story as a new journey with a very specific and unique objective. The happiness and gratitude of our patients is his greatest reward of all.