Micro Needling Mercer Island, WA
Micro Needling is a skin rejuvenation procedure that activates the skin's natural healing processes. There are several benefits of micro needling such as a firmer skin, improved skin tone, and wrinkle repair. At Partington Plastic Surgery Center, we provide micro needling treatment to our patients in the Mercer Island area and help them in rediscovering their looks.
The simple and easy process of micro needling takes very little time. In the hands of professionals at our clinic in the Mercer Island area, micro needling can be a virtually painless treatment. We use highly advanced micro needling equipment. Here are some facts about micro needling:
Micro needling helps the skin to heal naturally
Micro needling is ideal for patients with sensitive skin
Micro needling is a safe procedure
Micro needling is an effective treatment that offers fast results
Environ Skin Care Line for Mercer Island Area Men and Women
The Environ Skin Care line is a popular name in skin rejuvenation products. We offer the Environ Skin Care line for patients in the Mercer Island, WA area to help them achieve healthy skin and a perfect complexion. Environ Skin Care products can combat many of the common skin problems. All Environ Skin Care products are developed after extensive research. Some benefits of using Environ Skin Care products are:
Environ Skin Care products promote skin rejuvenation
Environ Skin Care products protect and nourish the skin
Environ Skin Care products are clinically tested
Environ Skin Care products contain a range of vitamins and nutrients
Why Should Mercer Island Area Residents Choose Our Skin Rejuvenation Methods?
We understand that skin rejuvenation is not only a matter of improving a person's looks, but also their confidence. We use the latest methods and advanced techniques for skin rejuvenation. Our skin specialists have extensive experience in the latest skin rejuvenation methods. When you choose us, you can rest assured that you will get only the best in skin rejuvenation in the Mercer Island area. Here are some reasons to choose our services in the Mercer Island area:
We are the only clinic in the Mercer Island area to carry the Environ Skin Care line
Our medical professionals in the Mercer Island area have years of experience in skin rejuvenation
We provide excellent post-operative care for skin rejuvenation patients
We offer the most effective skin rejuvenation procedures in the Mercer Island area
To know more about skin rejuvenation and Environ Skin Care products in the Mercer Island area, please browse through our website or contact us for an appointment.
Non-graphic 3D Animations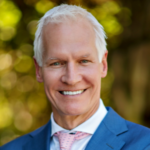 Dr. Marshall T. Partington MD, F.A.C.S. is a board-certified plastic surgeon serving patients in the Seattle, Bellevue and Kirkland areas. Dr. Partington is known for his cutting edge surgical techniques to deliver natural-looking results to his patients. Dr. Partington views each person and their story as a new journey with a very specific and unique objective. The happiness and gratitude of our patients is his greatest reward of all.