Micro Needling Mountlake Terrace, WA
Micro needling is a procedure that is used in various ways and helps in rejuvenation. It has great rejuvenation benefits and this makes micro needling a great skin rejuvenation procedure. It is a safe and effective way of attaining skin rejuvenation.
With such benefits, Mountlake Terrace area residents have a lot to gain from micro needling treatments. Micro needling involves the use of numerous micro needles on the skin and they trigger the natural wound healing process, which leads to the formation of new tissue and better skin.
The beauty of it is that it can be used on a small area and that means that micro needling is a great procedure for providing focused treatment that focuses on a specific area. We offer Mountlake Terrace area residents micro needling treatments. If you are in the Mountlake Terrace, WA area, come to Partington Plastic Surgery for all your micro needling treatments.
A micro needling treatment is great for you because:
It offers focused treatment
It can be done any time of the year
It is a safe and effective method of skin rejuvenation
Environ Skin Care Line for Mountlake Terrace Area Men and Women
To ensure that skin is properly cared for, there are various skin care products available such as Environ skin care products. Environ skin care products will help you to properly take care of your skin and will ensure that your skin is healthy. Environ skin care has amazing products for you.
Environ skin care was created by a physician who has extensive experience in micro needling. Therefore, you can be sure that when you use Environ skin care products, you are getting quality. We specialize in Environ skin care products in the Mountlake Terrace area.
Come to us for Environ skin care products in Mountlake Terrace area because:
They are high quality
They offer you great skin rejuvenation and care
You get a complimentary skin consultation
Environ skin care products are for both men and women
Why Should Mountlake Terrace Area Residents Choose Our Skin Rejuvenation Methods?
For any Mountlake Terrace area resident looking for skin rejuvenation methods, we are the right choice. There are various skin rejuvenation methods available, but we are sure that you are looking for a method that actually works.
For great skin rejuvenation methods, choose us. We have great experience and are among the best when it comes to skin rejuvenation. Choose us in Mountlake Terrace area because:
We offer quality skin rejuvenation
We have qualified staff
We use quality methods and products such as Environ skin care
Non-graphic 3D Animations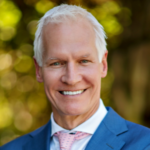 Dr. Marshall T. Partington MD, F.A.C.S. is a board-certified plastic surgeon serving patients in the Seattle, Bellevue and Kirkland areas. Dr. Partington is known for his cutting edge surgical techniques to deliver natural-looking results to his patients. Dr. Partington views each person and their story as a new journey with a very specific and unique objective. The happiness and gratitude of our patients is his greatest reward of all.