Micro Needling Queen Anne, WA
Micro needling is a unique method of skin rejuvenation that has gained popularity in recent times. At Partington Plastic surgery, we offer a wide range of skin rejuvenation services in the Queen Anne area, and micro needling is one of those treatments. Queen Anne, WA area residents and visitors can enjoy the benefits of micro needling to feel rejuvenated from the inside out.
Micro needling has gained popularity because it is one treatment that is safe, effective, and shows results in a short span of time. Micro needling is a natural process of skin rejuvenation that uses your bodyÕs natural healing abilities to repair the skin. Here are some more benefits of choosing micro needling:
Micro needling is a minimally invasive skin rejuvenation process
Micro needling improves skin texture
Micro needling requires very little time
Environ Skin Care Line for Queen Anne Area Men and Women
Environ skin care line was developed to provide nourishing skin rejuvenation products that would leave skin healthy and glowing. Environ skin care products were created by the same physician who was instrumental to the development of micro needling. The Environ skin care line has all the products you need to look young and take complete care of your skin. From anti-ageing serums to body lotions for complete body care, Environ skin care line will fulfill your skin rejuvenation needs.
Also, we are the only clinic licensed to carry the Environ skin care line in Washington. Environ skin care line is perfect for you if you want to keep your skin healthy and nourished. HereÕs some more information about these skin care products:
Environ skin care line products are available for different skin types
Environ skin care line products contain essential vitamins for skin rejuvenation
Environ skin care line products can help you maintain a beautiful and youthful look
Why Should Queen Anne Area Residents Choose Our Skin Rejuvenation Methods?
We offer a complete range of skin rejuvenation services for Queen Anne area residents. Our skin care center is equipped with modern skin care regimens and trained staff to guide and help you. Queen Anne area residents can easily schedule an appointment with us online or by giving us a call. HereÕs why Queen Anne area residents choose our services time and again:
Confidentiality for Queen Anne area patients
Comfortable and modern medical center
Modern skin rejuvenation methods
To know more about our services in Queen Anne area, give us a call today at (425) 605-5499.
Non-graphic 3D Animations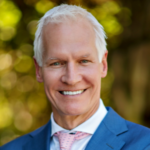 Dr. Marshall T. Partington MD, F.A.C.S. is a board-certified plastic surgeon serving patients in the Seattle, Bellevue and Kirkland areas. Dr. Partington is known for his cutting edge surgical techniques to deliver natural-looking results to his patients. Dr. Partington views each person and their story as a new journey with a very specific and unique objective. The happiness and gratitude of our patients is his greatest reward of all.