Radiesse® for Hand Rejuvenation
Radiesse® for Hands
---
As we age, our hands lose their plumpness, leaving them to look boney and fragile. The skin on our hands is much thinner than that of our face and sun exposure and brown spots changes the appearance of our hands, making them age sooner than we would like. Often used to fight signs of aging in the face, Radiesse® is the only FDA approved filler used to rejuvenate and brighten your hands. Hands rarely see the daily care they need, causing them to lose their even skin tone, smoothness and plumpness. By injecting Radiesse® into the top of your hands, you can safely turn back the hands of time, effectively enhancing the appearance of your hands creating that youthful appearance they deserve.
About Radiesse®
---
Radiesse® dermal filler is used by Dr. Partington to reduce the appearance of aging hands. Made up of phosphate and calcium ions that are naturally found in the bones, it is used to make your skin appear plump and smooth. Radiesse® actively stimulates collagen production working with time to revitalize your hands.
The Procedure
---
 Patients may experience slight discomfort from the first injection needle prick yet injections after that will not generally be felt. This quick office treatment will take as little as 30 minutes and depending on your discussion with Dr. Partington will require one or possibly two syringes per hand. Patients are free to return to their daily activity immediately following injection. Immediate volume correction is visible and within 7-10 days continued optimal results will be seen.
The Recovery
---
 Most patients are able to return to their daily routine without any downtime or discomfort. There may be minimal swelling or bruising that subsides within 48 hours. To reduce swelling and maintain even skin tone patients are advised to keep their hands out of the sun and slightly elevated for the first 24 hours. In most patients results have been shown to last as long as one year. Repeated treatments may be needed for longer lasting and continued results.
For more information on Radiesse® hand rejuvenation please contact Partington Plastic Surgery and Laser Center.
Non-graphic 3D Animations
---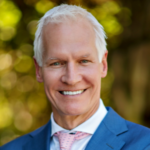 Dr. Marshall T. Partington MD, F.A.C.S. is a board-certified plastic surgeon serving patients in the Seattle, Bellevue and Kirkland areas. Dr. Partington is known for his cutting edge surgical techniques to deliver natural-looking results to his patients. Dr. Partington views each person and their story as a new journey with a very specific and unique objective. The happiness and gratitude of our patients is his greatest reward of all.