Best Plastic Surgeon Kirkland
The Best Plastic Surgeon Serving Kirkland
As with most entities offering products and services, patients looking for the best plastic surgeon rely on feedback from other people through plastic surgeon reviews of Partington Plastic Surgery in the Kirkland, WA area. Reviews or feedback are the most important information a patient should know before going under the knife. It is a vote of confidence from people who had an operation performed on them and a help in choosing the best plastic surgeon.
Plastic surgeon reviews of Partington Plastic Surgery provide a wealth of information that helps prospective clients make an intelligent decision about their cosmetic surgeons and choosing the best plastic surgeon.
Such reviews reveal the overall experiences of patients, from pre-op to post-op. They also talk about their encounters with staff and how this enhanced their overall stays at the clinics.
Why Choose Dr. Partington as Your Cosmetic Surgeon
The most common feedback in plastic surgeon reviews of Partington Plastic Surgery in Kirkland focuses on how well patients were treated as individuals by their cosmetic surgeons. In choosing the best plastic surgeon, it appears that most people give more weight to the doctor-patient relationship than to how well the cosmetic surgeon performed the surgery.
Feedback like the "doctor taking time answering all questions," "being helped conquer nervousness," and "holding one's hands for assurance" are the most common non-procedural comments received from patients. Like most of us, patients put strong emphasis on interpersonal interaction. They want to feel that they are being cared for as human beings and not just as one patient in the long list of patients.
Plastic surgeon reviews of Partington Plastic Surgery in Kirkland can also provide you a glimpse of the actual procedure from the mouths of the patients. This is a very vital piece of information that anyone would like to know before they find themselves staring at surgical lights.
A comment like "he has the vision, skill, and hands to get you to the final look you want" will certainly make readers feel confident about finding the best plastic surgeon. Reading something like, "The surgery was painful, but, during the surgery, he did his best to talk to me and make me feel more comfortable." gives you an idea of what you will be up against, but will also give you a strong assurance that everything will turn out fine.
Patients do not only look for the best plastic surgeon to perform surgery on them. They also value the care given to them after the operation. Plastic surgeon reviews of Partington Plastic Surgery in Kirkland will also provide you with an indication of what's in store after the procedure. Wouldn't you feel confident going to a cosmetic surgeon who "even called me at home the next day to check on me"? Reviews like, "He even called me the day after,himself, to make sure I was doing alright." shows how much the cosmetic surgeon thinks about his patients.
See Our Plastic Surgeon Reviews
Plastic surgeon reviews of Partington Plastic Surgery near Kirkland also talk about the support staff and how they fare in the eyes of the patients. "I loved everyone in the office.
It is truly a pleasure to go into the office. They are really like a family and I'm actually going to miss going into the office for my post-op appointments!!!" is feedback from a customer who really had a great time with the people working in the front office. It speaks volumes of the kind of caring that everyone in this cosmetic surgeon's office provides to their patients.
Non-graphic 3D Animations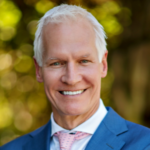 Dr. Marshall T. Partington MD, F.A.C.S. is a board-certified plastic surgeon serving patients in the Seattle, Bellevue and Kirkland areas. Dr. Partington is known for his cutting edge surgical techniques to deliver natural-looking results to his patients. Dr. Partington views each person and their story as a new journey with a very specific and unique objective. The happiness and gratitude of our patients is his greatest reward of all.