Best Plastic Surgeon Mercer Island
The Best Plastic Surgeon Serving the Mercer Island Area
You can get one of the best plastic surgeons for yourself in and around Mercer Island, WA if you choose Dr. Partington. We have one of the best cosmetic surgeons at our disposal to give you the best and most beautiful 'you' you could ever imagine.
Besides Mercer Island, a hospital offers our top quality services in the nearby Bellevue area. Our machinery and cosmetic surgeons are of the highest standards, and no one can beat that since we always get a thumb-up in our plastic surgeon reviews.
Why Choose Dr. Partington as Your Cosmetic Surgeon?
Here's why:
Dr. Partington is unquestionably one of the best plastic surgeons the Mercer Island area has to offer. He can offer expertise that is similar to few other cosmetic surgeons. He has achieved and learned a lot in his field of work.
He holds a Board Certification from the American Board of Plastic Surgery, and can boast the experience of having had Dr. Joseph McCarty as his mentor.
He has been the recipient of numerous medical accolades. 'Outstanding Second Year Resident Award' from the UCLA Medical Center and the 'Award of Merit for Scientific Contribution' by the Los Angeles Surgery Society are just a few of the awards he has earned throughout his brilliant career.
He taught as a top-class cosmetic surgeon at UCLA from 1987 till 1989, and his post-graduate training makes him one of the best plastic surgeons.
The presence of a lot of surgeons in Mercer Island can make it difficult for patients to decide upon the best plastic surgeon to perform their surgery. Dr. Partington's awards and positive plastic surgeon reviews prove that he should be your No.1 choice.
Our cosmetic surgeons perform operations with utmost care and attention. Since plastic surgery is a vast field and has many subcategories, we at Partington acquire all the modern machinery and tools that are required for any sort of procedure, whether it's related to the nose or legs.
Patients want the best plastic surgeon when they choose to receive surgery for either reconstructive purposes or aesthetic purposes. We proudly provide both in Mercer Island. The little things matter, and we certainly don't leave those unattended.
All our operations go well and safely with no harm done, as you can read in our plastic surgeon reviews. Dr. Partington's customers always leave satisfied, and often even come back to get more work done. Getting surgery from us means getting a better you, one who will be more confident, stronger and of course, beautiful. We can prove this by our plastic surgeon reviews.
See Our Plastic Surgeon Reviews
At Parrington's, plastic surgeon reviews are valued, since they confirm our authenticity and excellence. One of our dear patients Violet wrote her plastic surgeon review, 'Dr. P. spends a significant amount of time understanding who you are and what you are looking for. The staff is amazing!
Non-graphic 3D Animations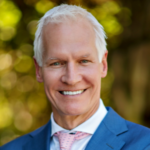 Dr. Marshall T. Partington MD, F.A.C.S. is a board-certified plastic surgeon serving patients in the Seattle, Bellevue and Kirkland areas. Dr. Partington is known for his cutting edge surgical techniques to deliver natural-looking results to his patients. Dr. Partington views each person and their story as a new journey with a very specific and unique objective. The happiness and gratitude of our patients is his greatest reward of all.