Plastic Surgery in Bothell, WA
You can choose from a range of plastic and cosmetic surgical procedures at Partington Plastic Surgery & Laser Center for stunning and natural appearing results.  Dr. Marshall T. Partington has more than 3 decades of experience offering excellence through procedures such as facial rejuvenation, body enhancement, breast augmentation in addition to non surgical treatments and regenerative medicine. Patients at Partington can always be assured of undivided personal attention and exceptional aftercare.
Dr. Partington aims at enhancing the lives of his patients from Bothell, taking great pleasure in helping you look as good you feel at every age. Unlike other large practices, we consider each patient and their cosmetic journey individually, offering you customized treatment specifically suited to your unique needs and goals. Our aim is to ensure every patient is happy and satisfied with their results.
Body procedures
Other than natural aging, you may experience unwanted changes to your body contour due to other life events such as pregnancy and massive weight loss. If you are riddled with fatty areas like muffin tops or love handles, they can get stubborn and may not even respond to diet and exercise. Even after losing a significant amount of weight, you may not be able to enjoy your new body shape when you have excessive loose skin. When you schedule your consultation with Dr. Partington for such body concerns, he will evaluate your issues and talk about your cosmetic goals before customizing a treatment plan suited to your specific needs. Women can opt for vaginal rejuvenation to restore their sexual wellness. Our patients from Bothell can choose from these body contouring procedures at Partington:
Facial procedures
Age and exposure to the elements, specifically sun damage lead to several aging signs like sagging skin, wrinkles and fine lines. Your face is the most noticeable feature of your body, undoubtedly then facial surgery procedures are one of the most commonly opted for. These procedures help with improvement in the appearance of a facial feature while also offering you complete facial rejuvenation. Whether you wish to restore your youthful appearance or change the appearance of a facial feature, Dr. Partington offers customizable procedures that suit your individual preferences. Whether you require a neck lift, a reconstructive procedure or a non surgical procedure for your facial rejuvenation, you can be assured of stunning results at Partington. Here are the procedures our patients from Bothell can choose:
Breast procedures
Women experience several changes in the size, shape, contour and volume of their breasts. These changes can be a result of age and genetics as much as pregnancy, breast feeding and massive weight loss. Some of our patients also experience asymmetrical or under developed breasts that they wish to correct; or they might be struggling with excessive fat and sagging skin on the breasts. Dr. Partington offers tailor made breast procedures that help you get rid of these concerns and enjoy perky and youthful breasts once again. If you are unhappy with the results of a previously done breast procedure, we have the expertise to help you correct your results. Our patients from Bothell can choose from the following breast procedures:
Plastic surgery for men
Cosmetic rejuvenation is not just for women anymore and men are increasingly looking for different treatments to refresh their appearance. They wish to look and feel good, however, with subtler results than our women patients. We understand this at Partington and offer our male patients customized procedures that offer naturally appearing results that enhance their looks. Here are the procedures our patients from Bothell can choose from:
Non surgical procedures
In addition to surgical procedures, we also offer a wide range of injectables that help our patients achieve facial rejuvenation. Not everybody who is looking for a refreshed appearance wants to undergo a surgical procedure. Some of our patients may not qualify for a surgical procedure yet or may need an injectable to retain their surgical results for longer. You can choose from neuromodulators like Botox and Dysport which work by temporarily blocking your facial muscle activity; or dermal fillers Like Perlane which address issues such as volume loss, sagging and chin fat. Whichever injectable you choose, we help our patients achieve a rejuvenated and youthful appearance. Here are the injectables our patients from Bothell can choose from:
Reconstruction procedures
You will benefit from our reconstructive surgery procedures in case you suffer from abnormal structures because of an infection, trauma, disease, tumor, developmental abnormality or congenital defect. These procedures improve the functionality as well as enhance the cosmetic appearance of the body part. Usually, insurance covers these reconstructive procedures but they may differ from one procedure to another and there might be a different in the level of coverage too. If you have any questions you must contact your insurance provider or speak with our team. Here are the procedures our patients from Bothell can choose to get beautiful results and restore functionality:
Skin services
There are several changes that aging brings to your skin. Sun exposure, environmental factors and neglect also make changes to your skin such as pigmentation, fine lines and wrinkles. It could become difficult to figure out that perfect skin regimen that will restore your youthful glow. We aim at helping our patients correct these issues and maintain a healthily glowing skin. Our skin treatments also delay skin aging. You can benefit from treatments like BBL or Broad Band Light and IPL that delay the aging of your skin, repair aged skin, reverse the effects of sun damage and may even reduce the risks of skin cancer. If you wish to take years off your appearance and restore your youthful radiance, here are the options available to our patients from Bothell:
About Bothell, Washington
Bothell is a metropolitan city located in the King and Snohomish counties in Washington. It is famous for the city of Bothell Freedom Festival which features an annual Fourth of July parade as well as an enactment of the Battle of Concord on the Bothell landing bridge. You can also enjoy the Arts & Crafts fair, Park concert series that is held every Friday in July and August and the City of Bothell Riverfest.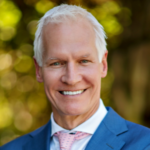 Dr. Marshall T. Partington MD, F.A.C.S. is a board-certified plastic surgeon serving patients in the Seattle, Bellevue and Kirkland areas. Dr. Partington is known for his cutting edge surgical techniques to deliver natural-looking results to his patients. Dr. Partington views each person and their story as a new journey with a very specific and unique objective. The happiness and gratitude of our patients is his greatest reward of all.