Plastic Surgery in Kenmore, WA
The Partington Plastic Surgery & Laser Center offers expert treatments and exceptional results with a range of plastic and cosmetic surgery procedures. Dr. Marshall T. Partington brings more than 30 years of experience to the center and specializes in various procedures including facial rejuvenation, body enhancement, breast augmentation, non surgical treatments and regenerative medicine. Patients from Kenmore enjoy undivided personal attention and optimum aftercare at Partington.
Dr. Partington aims at enhancing the lives of all his patients. He takes great pleasure in helping his patients look and feel their best at any age. Rather than a cookie cutter approach, each patient's individual concerns are considered a journey with their own unique needs and goals. Our greatest reward is the satisfaction of our patients.
Body procedures
There are several reasons other than aging such as significant weight loss and pregnancy that may leave undesirable changes to your body contours. These are usually stubborn fatty deposits like  muffin tops or fatty thighs that do not give in even when you watch your diet and exercise regularly. Patients who have recently loss a lot of weight may still not be able to enjoy their new body when they are riddled with excessive loose skin. Dr. Partington evaluates your body and understands your aesthetic goals in order to develop a tailor made treatment plan to help you achieve your desired body contours. Our female patients can also choose to undergo vaginal rejuvenation to restore their sexual wellness. Our patients from Kenmore can choose from these body procedures:
Facial procedures
Sun damage, neglect, environmental factors and aging can lead to several aging signs such as fine lines, wrinkles and sagging skin. Since your face is the first thing people notice about you, any apparent changes can affect your confidence. Facial rejuvenation procedures are one of the most commonly opted for procedures. You can restore a youthful appearance as well as change the way a feature appears with our range of procedures. Dr. Partington offers customized facial procedures that are suitable to your unique requirements and help you address concerns like droopy eyelids or neck fat. Here are the procedures our patients from Kenmore can choose from:
Breast procedures
There are many undesirable changes women notice in the shape, size and contour of their breasts with age. Other than aging, these changes could also be brought on by genetics, significant weight loss, pregnancy or breast feeding. Some of our patients are struggling with under developed or asymmetrical breasts while others schedule a consultation to address concerns like excessive fat and sagging of the breast tissue. We offer customized treatment plans that will help you restore the beautiful and perky breasts of your youth. If you are unhappy with a previously undergone breast procedure, Dr. Partington has the expertise to help you achieve the results you desired. Here are the breast procedures our patients from Kenmore can choose from:
Plastic surgery for men
There are several reasons why men are also turning to cosmetic rejuvenation procedures. You may have been facing body issues or you may feel that you look older than your years. Today men also like to look as good as they feel and they do not hesitate using a cosmetic procedure to feel refreshed. Dr. Partington understands that men desire subtler results than women and he will offer them naturally appearing results with personalized procedures. Men from Kenmore can choose from these procedures at Partington:
Non surgical procedures
In addition to surgical procedures, you can also choose from the range of injectables offered at Partington. These offer the desired rejuvenation to our patients who require only a small amount of correction or those who do not wish to undergo a surgery. Injectables like dermal fillers and neuromodulators also help you to refresh the results of a surgical procedure you may have undergone earlier such as a face lift. Whether you are struggling with chin fat, sagging skin or loss of volume, there is an injectable that can help you look youthful and rejuvenated. Here are the injectables our patients from Kenmore can choose from:
Reconstruction procedures
An infection, trauma, disease, tumor, developmental abnormality or congenital defect could lead to abnormal structures on your body. Our range of reconstructive procedures will improve the functionality of individual body parts in addition to enhancing the aesthetics. Insurance will mostly cover these procedures but there may be a variation in the coverage level and it could also differ for the different procedures. You must discuss insurance coverage with our team for any specific information. Our patients from Kenmore can enjoy the best functionality and exceptional results with these procedures:
Skin services
Aging, exposure to the sun and the environment leads to several changes to your skin. When changes such as fine lines, wrinkles and pigmentation become apparent, you may want to consider a skin service to restore your youthful glow. It is our aim to help our patients correct the damage and maintain the health of their skin. Our expert procedures also help you delay the aging of your skin. You can benefit from Broad Band Light to reverse the effects of sun damage and in order to delay skin aging. BBL and IPL technologies are used to repair the appearance of aged skin and it may also reduce risks for skin cancer. Now our patients from Kenmore can take years off their appearance and get a healthy glow with these skin treatments:
About Kenmore, WA
Kenmore is a city in the King County of Washington and is located along the northernmost shore of the Lake Washington. It is a suburban bedroom community located at the mouth of the Sammamish River, about 12 miles northeast of Seattle. Kenmore is home to the Kenmore Air Harbor which is the largest seaplane only passenger facility of its kind in the country. Visitors can enjoy the many civic events and festivals in the city including The Kenmore Summer Concert, the annual Kenmore Art Show, The Kenmore Spring Egg Hunt and the Fourth of July Fireworks displayed at Log Boom Park. There are several parks with walking trails that allow you to absorb the beauty of Kenmore. Some of these parks include the Burke – Gilman Trail, the Sammamish River Trail, Linwood Park and the Saint Edward State Park which is the largest park in Kenmore including half a mile of undeveloped Lake Washington shoreline.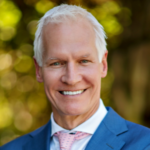 Dr. Marshall T. Partington MD, F.A.C.S. is a board-certified plastic surgeon serving patients in the Seattle, Bellevue and Kirkland areas. Dr. Partington is known for his cutting edge surgical techniques to deliver natural-looking results to his patients. Dr. Partington views each person and their story as a new journey with a very specific and unique objective. The happiness and gratitude of our patients is his greatest reward of all.