Plastic surgery in Shoreline, WA
The Partington Plastic Surgery & Laser Center offers expert treatments and stunning results with various plastic and cosmetic surgery procedures. Dr. Marshall T. Partington brings more than 3 decades of experience to his patients from Shoreline, healing them with a wide range of procedures including facial rejuvenation, body enhancement, breast augmentation, nonsurgical treatments, and regenerative medicine. You can be assured of undivided personal attention and optimum aftercare at Partington.
Dr. Partington has stayed dedicated to enhancing the lives of all his patients. He takes great pleasure in helping those from Shoreline look and feel their best at any age. Rather than a cookie-cutter approach, we view each patient and their concerns as a journey in itself with unique requirements and goals. Our greatest reward is the happiness of our patients.
Body procedures
Not just age but life events like pregnancy and significant weight loss also leads to undesirable changes in the body. Most people are unable to get rid of fatty deposits in certain areas of their body like love handles, muffin tops, or fatty thighs. Any excessive skin after massive weight loss also does not allow you to enjoy your weight loss and new body. Dr. Partington will evaluate your individual body concerns to develop the best treatment to help you achieve the desired body contours. Women in Shoreline can choose vaginal rejuvenation procedures as well to restore sexual wellness. Here are the personalized procedures that can help our patients from Shoreline:
Facial procedures
Age and exposure to the elements lead to several aging signs like sagging skin, wrinkles, and fine lines. Your face is the most noticeable feature of your body and this makes facial surgery procedures the most common for those from Shoreline. Not only do these procedures help improve the appearance of a facial feature but also offer complete facial rejuvenation. Whether you are looking to restore your youthful appearance or change how a feature appears, Dr. Partington offers customizable procedures that suit your individual preferences. Whether you need a lift to drooping eyelids, a reconstructive procedure or a non-surgical procedure, here are your choices:
Breast procedures
There are many undesirable changes women see in the shape, size and volume of their breasts with age. Other than aging, these changes could also be brought on by genetics, massive weight loss, pregnancy or breastfeeding. Some of our patients from Shoreline are struggling with underdeveloped or asymmetrical breasts while others want to get rid of the excessive fat and sagging of your breast tissue. We offer personalized treatment plans that will help you restore the beautiful and perky breasts of your youth. If you are unhappy with a previously undergone breast procedure, Dr. Partington has the expertise to correct your results. Here are the breast procedures our patients from Shoreline can choose from:
Plastic surgery for men
Whether you have been struggling with body issues all your life or you feel that you are beginning to look older than your years, there are many reasons why men are looking for cosmetic enhancement. More than ever today, men wish to look as good as they feel even though they desire subtler results than women's procedures. An experienced surgeon like Dr. Partington understands what men are looking for and offers them dramatic changes with naturally subtle results. Here are the procedures offered to our male patients from Shoreline:
Non-surgical procedures
In addition to surgical procedures, we also offer a wide range of injectables to help our patients from Shoreline with facial rejuvenation. Not everybody who is looking for a refreshed appearance wants to go under the knife. Some patients may not qualify for a surgical procedure at the time or may require an injectable to ensure their surgical results last for some more time. From neuromodulators like Botox and Dysport that temporarily block your muscle activity to fillers Like Perlane that help you with volume loss, sagging and chin fat; we help our patients achieve the refreshed and youthful appearance they desire. Here are the injectables our patients from Shoreline can choose from:
Reconstruction procedures
You will benefit from our reconstructive surgery procedures in case you have abnormal structures caused due to an infection, trauma, disease, tumor, developmental abnormality or congenital defect. In addition to improving the functionality of the body part, reconstructive surgery also enhances the aesthetics. Even though insurance might cover these procedures, it may differ for different procedures and there might be variation in the level of coverage. It is best to discuss your concerns and know more about the coverage with our team as well as your insurance provider for specific information. For the most pleasing results and optimal functionality, patients from Shoreline can choose from these procedures:
Skin services
There are several changes to your skin with time and due to sun and environment exposure. When you begin to see changes like pigmentation, fine lines and wrinkles on your skin, it is difficult to understand which skin regimen will help you regain your youthful glow. Our goal at Partington is to offer you correction and maintenance of healthy skin, our procedures also delay aging of your skin. Dr. Partington offers the benefits of BroadBand Light to reverse the effects of sun damage and delay the aging of your skin. The IPL and BBL technology used at Partington repairs the appearance of aged skin and may also reduce the risk of skin cancer. Take years off your facial appearance and regain a healthy radiance with these treatments:
About Shoreline, WA
Shoreline is a city in the King County of Washington, it is north of Downtown Seattle bordering the northern Seattle city limits. Some of the points of interest in Shoreline include the Hamlin Park, Kruckeberg Botanic Garden, Shoreline Historical Museum, Shoreline Stadium and Boeing Creek and Shoreview Park. Where the Boeing Creek offers a bit of everything including walking trails, picnic spots, a creek, a hidden lake and even a hike; the Kruckeberg Botanic Garden displays shrubs, trees and plants from all over the world including native as well as the exotic.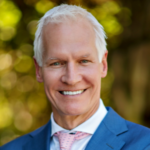 Dr. Marshall T. Partington MD, F.A.C.S. is a board-certified plastic surgeon serving patients in the Seattle, Bellevue and Kirkland areas. Dr. Partington is known for his cutting edge surgical techniques to deliver natural-looking results to his patients. Dr. Partington views each person and their story as a new journey with a very specific and unique objective. The happiness and gratitude of our patients is his greatest reward of all.