Plastic Surgery Bothell
The Best Plastic Surgeon Serving the Bothell Area
If you are curious to know if there is quality plastic surgery services in the Bothell area, here's your answer. Partington Plastic Surgery is the place where all your plastic and cosmetic surgery requirements will be met in the Bothell, WA area. If you are looking for the best plastic surgeons around Bothell, you will find them at Partington Plastic Surgery and Laser Center.
One of the best plastic surgeons, Dr. Partington, is an individual greatly acknowledged in his field. He studied widely in the medical arts and plastic surgery under famous people as Dr. Joseph McCarty.
Why Choose Dr. Partington as Your Cosmetic Surgeon?
Dr. Partington, considered one of the best plastic surgeons in the Bothell area, should be chosen as your cosmetic surgeon because during your consultation, Dr. Partington will listen cautiously to your queries and worries. He is a modified plastic surgeon who is famous in the medical community for his various achievements.
He is also known for:
Volunteering
Non-profit efforts as a cosmetic surgeon
Facilitating children as part of a non-profit organization
He studied at the highly reputed New York University. He also received awards for his extraordinary performance in all areas of medicine and was awarded as a second-year resident while working as a research companion in cardiothoracic surgery. After one year, he also received the award of Merit for Scientific Contribution.
See Our Plastic Surgeon Reviews
An anonymous reviewer said that seeing Dr. Partington was astonishing in consult. He explained everything in a good and detailed manner. He never said any inadequate thing about the reviewer's former cosmetic surgeon—a fact that has led reviewers to recognize Dr. Partington as a courteous and gentle professional.
Another plastic surgeon review describes his breast augmentation work, stating that it was great. Dr. Partington's staff is also wonderful and kind according to his standout plastic surgeon reviews. Whenever reviewers have had a query, it was answered very well in a satisfactory manner and with courtesy.
Another plastic surgeon review explains that it is really a pleasure to go into the office of one of the best plastic surgeons in the Bothell area. The staff members are truly a family, and some who have contributed plastic surgeon reviews have said they are going to miss them all. Dr. Partington and his team are not just professionals, but they are also genuinely concerned according to some of Dr. Partington's plastic surgeon reviews.
One particular reviewer said that his staff was present to reply to all of their queries, address their worries, and make sure the procedure would meet their expectations. Another reviewer felt he was in the hands of one of the best of cosmetic surgeons, and he could not speak adequately about his experience in his plastic surgeon review.
As one of the best plastic surgeons serving the Bothell area, it's no surprise that he has the highest-quality bedside manner and professionalism about himself and his staff. The consensus in these plastic surgeon reviews is clear: Dr. Partington is a perfect cosmetic surgeon at what he does, and it reflects in his patients' satisfaction.
Non-graphic 3D Animations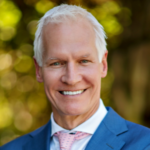 Dr. Marshall T. Partington MD, F.A.C.S. is a board-certified plastic surgeon serving patients in the Seattle, Bellevue and Kirkland areas. Dr. Partington is known for his cutting edge surgical techniques to deliver natural-looking results to his patients. Dr. Partington views each person and their story as a new journey with a very specific and unique objective. The happiness and gratitude of our patients is his greatest reward of all.