Plastic Surgery Issaquah
The Best Plastic Surgeon Serving the Issaquah Area
If you are searching for the best plastic surgeon available near you, look no further than Partington Plastic Surgery, now serving the Issaquah, WA area. Dr. Marshall Partington is one of the best plastic surgeons in his field. Dr. Partington's carefully selected staff members at Partington Plastic Surgery are committed to providing their patients with top-quality care and life-changing results.
When selecting a cosmetic surgeon, it's hard to choose anyone better than Dr. Marshall Partington.
Why Choose Dr. Partington as Your Cosmetic Surgeon?
Here are some of the reasons you should consider Dr. Partington:
He is more than just your average cosmetic surgeon. He's one of the best plastic surgeons in his field. In addition to graduating with honors from Williams College, Dr. Partington attended medical school at Cornell University before completing a rigorous, six-year surgical training program at UCLA. Dr. Partington then went on to study plastic surgery under Dr. Joseph McCarthy, a renowned plastic surgeon.
His studies taught Dr. Partington how to be an expert plastic surgeon, but it's his positive, caring attitude toward his patients that makes him one of the best plastic surgeons in the country. Dr. Partington strives to teach his patients to appreciate their outward beauty, and he considers the work he performs as an enhancement to his patients' physique, rather than a correction to a problem.
As a cosmetic surgeon, Dr. Partington is committed to helping others feel confident about their physical appearance, and he is a proud volunteer with Resurge International, a non-profit organization that provides free plastic surgery to children in need of care. Dr. Partington considers it a privilege to be a plastic surgeon for the children in the program, just as he considers it to be a privilege to serve his patients.
See Our Plastic Surgeon Reviews
If you are still not convinced that Dr. Partington is the cosmetic surgeon for you, perhaps seeing what other patients of Dr. Partington have to say will help assure you that Dr. Partington is the best plastic surgeon serving Issaquah. According to his reviews, 100 percent of Dr. Partington's patients would recommend the plastic surgeon and his staff to family and friends.
Patients also agree that, as a cosmetic surgeon, Dr. Partington is one of the best in his field. Many patients state that, aside from being an expert plastic surgeon, Dr. Partington clearly has genuine concern and compassion for each of his patients, two qualities that are hard to find when searching for a cosmetic surgeon.
The warm, friendly atmosphere coupled with an expert and genuinely concerned staff are what his patients appreciate the most about their experience. I encourage you to read patient reviews, and see why Dr. Partington is the best plastic surgeon in the Issaquah area.
Non-graphic 3D Animations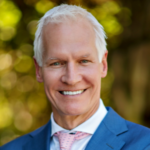 Dr. Marshall T. Partington MD, F.A.C.S. is a board-certified plastic surgeon serving patients in the Seattle, Bellevue and Kirkland areas. Dr. Partington is known for his cutting edge surgical techniques to deliver natural-looking results to his patients. Dr. Partington views each person and their story as a new journey with a very specific and unique objective. The happiness and gratitude of our patients is his greatest reward of all.