Plastic Surgery Mercer Island, WA
Plastic Surgery Services for the Mercer Island Area
Those living in the Mercer Island, WA area and looking for a fantastic plastic surgeon, should consider themselves in luck. They will discover there is access to top-quality cosmetic surgery expert services for the residents of Mercer Island at the Partington Plastic Surgery & Laser center.
The travel there couldn't be much shorter, too, in view that the plastic surgery center itself is situated in Kirkland only a short journey from Mercer Island. Furthermore there is always an affiliated hospital in the nearby town of Bellevue, close to Mercer Island! The plastic surgery hospital in Kirkland, a short distance from the Mercer Island, provides a wide range of high quality cosmetic surgery assistance administered by skilled plastic surgeons.
Cosmetic Surgery Procedures for Men and Women
Plastic surgery is a wide area which covers many aspects of the human life. Plastic surgery itself is incredibly diverse, and provides a wide range of treatments, for instance, treatment of burns and face reconstruction. The area that most people think about when they hear the words "plastic surgery" is in fact its subsection which is more properly called "cosmetic surgery".
This is also the area that many a plastic surgeon specialize in. Cosmetic surgery includes a wide range of corrections which are done to many body parts. One of the organs of the body that is often subjected to cosmetic surgery is the skin. Indeed, human skin is an organ all in itself. Many people are not satisfied with their skin, and choose to use cosmetic surgery services to get rid of issues such as acne or scars.
For cosmetic surgery involving skin equipment is a very important factor. Fortunately, the Partington Plastic Surgery & Laser center possesses modern equipment that is guaranteed to do the best job possible while used in treatment of variety of skin issues.
Board Certified Plastic Surgeon Dr. Partington, M.D.
Plastic surgeon Dr. Partington, M.D, is among the best plastic surgeons that the Mercer Island area has. Dr. Partington completed a six year general surgery program at UCLA, and trained in the art of plastic surgery at the well-recognized New York University under the reputable Dr. Joseph McCarty.
Dr. Partington was honored with many different honors for his capabilities in most aspects of medicine through his postgraduate training, and from 1987-1989, he was teaching surgery at UCLA medical center. These are just some of his achievements.
Non-graphic 3D Animations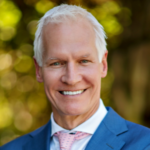 Dr. Marshall T. Partington MD, F.A.C.S. is a board-certified plastic surgeon serving patients in the Seattle, Bellevue and Kirkland areas. Dr. Partington is known for his cutting edge surgical techniques to deliver natural-looking results to his patients. Dr. Partington views each person and their story as a new journey with a very specific and unique objective. The happiness and gratitude of our patients is his greatest reward of all.