Plastic Surgery Redmond, WA
Plastic Surgery Services for the Redmond Area
In case you are in the Redmond, WA community and are trying to find a really good plastic surgeon, consider yourself in luck. You can find access to great cosmetic surgery solutions for the local people of Redmond in the Partington Plastic Surgery & Laser Center.
The travel couldn't be any shorter, too, for the plastic surgery center itself can be found in Kirkland only a short journey from Redmond. Plus there is also an affiliated hospital in the town of Bellevue!
The plastic surgery clinic in Kirkland provides many different high quality cosmetic surgery treatments performed by qualified plastic surgeons near Redmond.
Cosmetic Surgery Procedures for Men and Women
If you are noticing signs of aging and would like to conceal them and prolong the look of youth, cosmetic surgery, which is a branch of plastic surgery, is your answer, as any plastic surgeon will tell you. A qualified plastic surgeon will be much more effective in removing most signs of aging using proven, straightforward and risk-free cosmetic surgery techniques.
And if you are worried that a plastic surgery procedure such as a face lift will cost you in time, nerves and money, never fear. The good doctors over at Partington Plastic Surgery & Laser Center offer a better solution called Cameo Lift(tm).
This type of cosmetic surgery is a minimally invasive type of facial restoration performed at the Partington Plastic Surgery & Laser Center conveniently located in the Redmond area.
If you notice your face has changed in the last few years and are willing to trade the look of wisdom for fresher, youthful appearance without looking like you've had plastic surgery done on you, and are nervous about the time and costs associated with the traditional face lift cosmetic surgery, then Cameo Lifttm performed at the Partington Plastic Surgery & Laser Center is your choice.
Board Certified Plastic Surgeon Dr. Partington, M.D.
Plastic surgeon Dr. Partington, M.D, is regarded as the top plastic surgeons that the Redmond area offers you. Dr. Partington finished a six year general surgery program at UCLA, and trained in the art of plastic surgery at the well-known New York University under the prominent Dr. Joseph McCarty.
Dr. Partington was honored with many awards for his results in a number of facets of medicine during his post graduate training, and from 1987-1989, he was teaching surgery at UCLA medical center, and these are just some of his achievements.
Non-graphic 3D Animations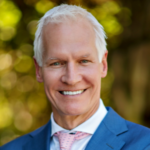 Dr. Marshall T. Partington MD, F.A.C.S. is a board-certified plastic surgeon serving patients in the Seattle, Bellevue and Kirkland areas. Dr. Partington is known for his cutting edge surgical techniques to deliver natural-looking results to his patients. Dr. Partington views each person and their story as a new journey with a very specific and unique objective. The happiness and gratitude of our patients is his greatest reward of all.