Male to Female Body Modification
At Partington Plastic Surgery and Laser Center, the pursuit of looking and feeling beautiful is our highest priority, all while meeting the unique wishes and provisions of each patient. Plastic surgery is a highly personal choice and one that reflects the journey that brought you to us. Allow us to help you achieve the body you've always wanted with our unique specialization in guiding transitional individuals through every step of the surgical process.
Male Breast Augmentation
Achieve the breast profile you've always wanted with our breast augmentation procedures customized for patients looking for a more feminine figure. Dr. Partington can guide you through your decision-making process, which can include the implant type and size, as well as incision and implant placement. Our breast augmentation procedures take place at our accredited surgical facility at our Kirkland, Washington office. You can expect some downtime after this procedure, and Dr. Partington can ensure you understand your timeframe and care requirements. You can generally return to non-physical work within a few days, depending on whether you chose to opt for other procedures at the same time.
Facial Feminization Techniques
The face is one of the most important methods of communication, and you deserve to feel beautiful showing yours. There are many different ways to achieve the facial profile you desire, and Dr. Partington can help you plan the treatments that suit you best. Whether it's surgical or non-surgical, we can recommend techniques to enhance the natural, feminine beauty of your profile.
Plastic Surgery Financing
We offer a range of financing options for our services, and most health care providers now approve transitional surgery. Dr. Partington's practice is well-known in the transgender community and is a preferred provider because of his excellent results and even more excellent compassion.
Your questions about our transitional services are welcome, and you can contact our office to schedule your consultation with Dr. Partington and begin your treatment plan.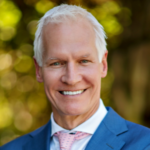 Dr. Marshall T. Partington MD, F.A.C.S. is a board-certified plastic surgeon serving patients in the Seattle, Bellevue and Kirkland areas. Dr. Partington is known for his cutting edge surgical techniques to deliver natural-looking results to his patients. Dr. Partington views each person and their story as a new journey with a very specific and unique objective. The happiness and gratitude of our patients is his greatest reward of all.