Reconstructive Surgery Center Bellevue, WA
Privacy Policy
Designed to provide you the safest and most confidential care
Your privacy is as important to us as it is to you. Please be prepared to provide at least two (2) phone numbers and a personal e-mail (if available) so that we can contact you without concern of privacy. We will also ask for one (1) emergency contact number. This individual should be informed of your surgical intent in the event that we need to contact him/her.
Depending on the procedure being performed, you may be required to have a qualified caregiver. This caregiver should also be informed of your surgical intent. It is only through proper communication can we insure that you receive the proper care.
All your medical and surgical records are strictly confidential. In the event that you wish to have your records released to another physician or facility, we require a signed medical release. In the event of an emergency, critical information will be released to secondary providers. Secondary providers include, but are not limited to EMT techs, hospital intake personnel, hospital physicians and their ancillary assistants.
Non-graphic 3D Animations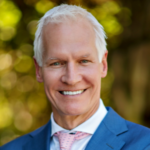 Dr. Marshall T. Partington MD, F.A.C.S. is a board-certified plastic surgeon serving patients in the Seattle, Bellevue and Kirkland areas. Dr. Partington is known for his cutting edge surgical techniques to deliver natural-looking results to his patients. Dr. Partington views each person and their story as a new journey with a very specific and unique objective. The happiness and gratitude of our patients is his greatest reward of all.