Facelift Newcastle, WA
Facelift Benefits for the Newcastle Resident
One of the best options available for enhancing the appearance of Newcastle, WA residents is facelift treatment, because it can help address facial aging problems such as:
Wrinkles and fine lines on face and neck
Loose skin under the jaw and neck
Loss of muscle tone in the neck and face
Excess fatty deposits
The remarkable benefits of facelift treatment in Newcastle include:
Facelift boosts self-confidence and self-esteem by making you look good
Facelift efficiently repairs loose skin
Facelift enhances facial contours
Facelift improves jawlines, softening the neck area
Facelift creates a more appealing jawline contour
The facelift experts at Partington Plastic Surgery and Laser Center can carry-out more comfortable facelift surgery for Newcastle residents. Our board certified surgeons can be relied upon by Newcastle residents to provide effective facelift treatment.
To schedule an appointment to discuss your facelift treatment needs in Newcastle, you are invited to call us at 425-605-5499.
What are the Face Lift Options for Newcastle Patients?
Face lift options are many and patients considering facelift surgery can choose from:
Superficial musculoaponeurotic system face lift (SMAS)
Short scar face lift
Endoscopic face lift
Deep plane face lift
Our face lift experts serving Newcastle evaluate your situation to identify the best facelift surgery to fulfill your needs. While carrying-out face lift procedures in Newcastle, we make discreet incisions that are hidden from view. This enables you to enjoy great results from a face lift in Newcastle.
Choosing us as your facelift experts, you can expect desirable results from a face lift in Newcastle.
What Newcastle Patients Need to Know About Facelift Surgery
Facelift surgery in Newcastle can be performed using liposuction to attain better results. We also determine if there is any need to carry-out other facial procedures besides a face lift. In addition, we focus on addressing any concerns you may have regarding facelift surgery in Newcastle.
Certain issues that must be discussed with your face lift surgeon prior to having facelift surgery in Newcastle include:
Type of anesthesia given during the surgery
Time needed to heal post facelift surgery
Risks associated with facelift surgery
Techniques used to carry out facelift surgery
Experience and reputation of professionals performing facelift surgery in Newcastle
Options available for facelift surgery
Residents of Newcastle can call our facelift specialists of Partington Plastic Surgery and Laser Center for advice on how facelift surgery can meet all your face lift needs.
Facelift Before & Afters
VISIT
Gallery
Non-graphic 3D Animations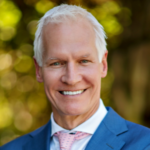 Dr. Marshall T. Partington MD, F.A.C.S. is a board-certified plastic surgeon serving patients in the Seattle, Bellevue and Kirkland areas. Dr. Partington is known for his cutting edge surgical techniques to deliver natural-looking results to his patients. Dr. Partington views each person and their story as a new journey with a very specific and unique objective. The happiness and gratitude of our patients is his greatest reward of all.