Facelift
A facelift is a cosmetic surgical operation that removes unwanted wrinkles by tightening the skin of the face. You can trust the experience and individualized attention that
Dr. Partington
 offers to all his patients in Seattle, Washington.
What is Facelift?
The repositioning of underlying facial tissues to help you regain a youthful appearance
Can help improve skin tone
Adjusts the facial fat to prevent sagging
Tightens cheeks, lips, and mouth
Other features like eyes and brows can be added to the facelift treatment
Some of the benefits of a facelift include:
Facelift creates and boosts self-confidence if done properly
Facelift does not carry harmful side effects after the surgery
Facelift reduces the effects and signs of aging and stress
Facelift surgery allows for quick and convincing results
What are the Facelift Options?
The following are the options for facelift patients:
Short scar facelift
Deep plane facelift
Superficial musculoaponeurotic system facelift (SMAS)
Endoscopic facelift
Facelift solutions can vary from patient to patient depending on their current facial condition.
What Patients Need to Know About Facelift Surgery
Our professional surgeon walks the extra mile to satisfy the facelift surgery needs of patients. Some common questions asked by patients include:
Is the institute/center performing facelift surgery for Bellevue, a member of the American Board of Plastic Surgery?
Who will perform my facelift surgery?
Can I have facelift surgery?
What precautions are taken during facelift surgery?
What changes can I expect after facelift surgery?
How much is the recovery time after facelift surgery?
What is the cost of facelift surgery?
What are my options if I am not satisfied with my facelift surgery?
We have over 25 years of experience in the facelift industry, which enables us to offer honest and professional advice to residents planning to have a facelift.
Facelift FAQ's
How long is recovery from a facelift?
What is best age for facelift?
Does a Facelift Get Rid of Wrinkles?
When Can You Wash Your Hair After a Facelift?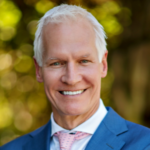 Dr. Marshall T. Partington MD, F.A.C.S. is a board-certified plastic surgeon serving patients in the Seattle, Bellevue and Kirkland areas. Dr. Partington is known for his cutting edge surgical techniques to deliver natural-looking results to his patients. Dr. Partington views each person and their story as a new journey with a very specific and unique objective. The happiness and gratitude of our patients is his greatest reward of all.