ProFractional™ Laser Treatment
What is ProFractional Laser Treatment?®
---
The ProFractional laser peel is a safe and effective approach to rejuvenate the surface of your skin, promoting healthy, fresh, and youthful appearance. It can also stimulate the growth of collagen, which makes your skin tight, firm and improve the elasticity of your skin.
The Procedure
---
ProFractional Laser Treatments can be used to minimize or eliminate:
• Uneven skin coloration
• Wrinkles and fine lines
• Acne scars
• Shallow scars
• Sun spots, brown spots and age spots
This technology works by utilizing a laser beam that precisely pinpoints and treats tiny areas of the skin. Through this technique, surrounding skin tissue is left untouched and helps promote a quick healing process. The treatment should only last up to a half hour and it can be combined with other skin enhancement treatments for even more outstanding results.
The Recovery
---
After treatment, you may experience swelling, tenderness, and redness, but this is similar to a sunburn and will fade within a few days. Overall, this treatment has little to no downtime. Results are seen immediately, but will continue to improve within 4-6 months after your new collagen production takes place. Many patients see their desired results with only one ProFractional treatment, but some patients have additional treatments to achieve their dream goals.
The Financing
---
Our office accepts a range of financing options including:
Non-graphic 3D Animations
---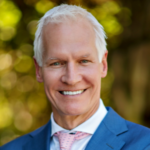 Dr. Marshall T. Partington MD, F.A.C.S. is a board-certified plastic surgeon serving patients in the Seattle, Bellevue and Kirkland areas. Dr. Partington is known for his cutting edge surgical techniques to deliver natural-looking results to his patients. Dr. Partington views each person and their story as a new journey with a very specific and unique objective. The happiness and gratitude of our patients is his greatest reward of all.