Vaginal Rejuvenation
Many women are embarrassed to ask their gynecologists about vaginal looseness, enlarged or irregular labia or loss of sexual satisfaction. In turn, most doctors are uncomfortable asking their patients about those same issues. Many women do not even realize there are surgical techniques to solve their problems. We at Partington Plastic Surgery Center are here to help you with Vaginal Rejuvenation in our warm and comfortable setting.
Labiaplasty
Labiaplasty is a treatment for enlarged or irregular labia often done for both cosmetic enhancement and medical reasons. Many women are born with large or irregular labia. Others develop this condition after childbirth or with aging. The appearance of the enlarged labia can cause embarrassment with a sexual partner or loss of self-esteem. There are two main reasons women choose to undergo this procedure: discomfort and aesthetics. Women often report difficulty with hygiene, discomfort with tight clothing, pain when exercising, labia catching in zippers, and/or painful intercourse due to the enlargement of the Labia Minora. Women may also experience spraying at urination and recurring urinary tract infections. If these functional problems do occur, then Labiaplasty can be covered by one's health insurance in many cases. Labiaplasty can greatly enhance the cosmetic appearance of the vagina giving many women greater confidence and self-esteem.
What to Expect During the Recovery Period
Post-operatively, there will be discomfort at the surgical site for the first few days. Over the next four weeks, it is important to avoid the use of tampons, tight clothing, thong underwear, and sexual intercourse. This will allow for adequate healing of the incision site. Full healing will take approximately six weeks. The use of bathtubs, Jacuzzis, or anything that allows the body to submerge is not allowed, until clearance from the physician has been provided (usually three weeks after the surgery). Showering is allowed 48 hours after surgery. It is important to pat the operative areas dry and replace the dressings.
What is G-Shot?
The G-SHOT® (clinical description: G-Spot Amplification® or GSA®), is a simple, nonsurgical, physician-administered treatment that can temporarily augment the Grafenburg spot (G-Spot) in sexually active women with normal sexual function. Vaginal-Rejuvenation-Surgery-Everett-WA GSA is a patent-pending method of amplifying or augmenting the G-Spot with human-engineered collagen, specifically, an FDA approved collagen. To make this collagen, it is carefully treated and preserved and is then supplied to physicians in a form that can be injected. Collagen is a natural, biological substance. The collagen is typically processed by Gastrocnemius fascia. The FDA approved collagen is a specially developed and processed collagen that doesn't require pre-injection skin testing like most available collagen products on the market.
Vaginal Rejuvenation FAQ's
How Long is the Vaginal Rejuvenation Surgery?
What Does Vaginal Rejuvenation Do?
How Long Do Results Last for Vaginal Rejuvenation?
Are There Risks Associated with Vaginal Rejuvenation?
What is the O shot?
What is Mona Lisa touch?
What is labial rejuvenation?
How much does vaginal rejuvenation cost?
How quickly does the O shot work?
Is the O shot permanent?
What are the side effects of the O shot?
What is vaginal rejuvenation?
Where is the O shot injected?
Why would you get a labiaplasty?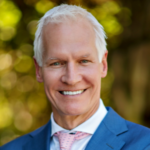 Dr. Marshall T. Partington MD, F.A.C.S. is a board-certified plastic surgeon serving patients in the Seattle, Bellevue and Kirkland areas. Dr. Partington is known for his cutting edge surgical techniques to deliver natural-looking results to his patients. Dr. Partington views each person and their story as a new journey with a very specific and unique objective. The happiness and gratitude of our patients is his greatest reward of all.