Lip Lift

One of the essential ingredients to a youthful appearance is an attractive mouth.
As we age we get "longer in the lip". The distance between the nostrils and the upper lip increases. With the mouth slightly open, instead of seeing our upper teeth we show the lower teeth only. Look in the mirror and at other people. As Dr. Partington says, "Once you see it, you can't unsee it!".
And artistically designed and expertly performed lip lift carefully shortens the upper lip length and allows a useful show of the upper teeth at rest. A smile only accentuates this beautiful look. And the incision is soon imperceptible!
Are you unhappy with your thin lips? Perhaps your teeth don't show when you smile. A warm, inviting smile is an important trait to have when meeting new people. A lip lift in Seattle, Washington can help to address these issues, giving you an attractive, beautiful smile.
Just as well performed eyelid surgery can bestow a wonderfully refreshed look to the face without evidence of surgery, and expertly done lip lift is greeted with, "What a lovely smile you have!".
Perhaps no other cosmetic facial surgery has more "bang for the buck" in achieving a natural and youthful look
What is a Lip Lift?
The lip lift procedure raises the position of the upper lip by shortening the distance between the upper lip and the bottom of the nose. A lip lift will increase the amount of exposed upper lip, resulting in a fuller lip appearance.
The Lip Lift Procedure
This procedure is performed in our state-of-the-art, accredited surgical facility in our Kirkland clinic and only requires local anesthesia. Our surgeon, Dr. Partington will begin by removing a small area of skin below the nose. The upper lip is then lifted, exposing more of the upper lip. The quantity of skin removed during this procedure depends on different factors, including gender and desired results. Muscles and nerves are left intact, as disturbing these structures could cause unwanted complications.
Lip Lift Recovery
A lip lift is an outpatient procedure, which means patients can return home after their surgery to recover. Swelling, tightness, and redness will occur, though this should subside within a week. Most patients can return to work three to four days following surgery. Full results are often seen in one month.
Lip Lift Before & Afters
VISIT Gallery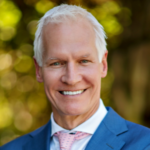 Dr. Marshall T. Partington MD, F.A.C.S. is a board-certified plastic surgeon serving patients in the Seattle, Bellevue and Kirkland areas. Dr. Partington is known for his cutting edge surgical techniques to deliver natural-looking results to his patients. Dr. Partington views each person and their story as a new journey with a very specific and unique objective. The happiness and gratitude of our patients is his greatest reward of all.