Brow Lift
Sagging of your eyebrows? Forehead creases or lines? Heavy upper eyelids? A brow lift or forehead lift may be a plastic surgery procedure you should consider to address these issues, to give you a refreshed appearance.
What is Brow Lift?
A brow lift, also known as a forehead lift, is performed to tighten the loose tissues on the forehead, upper eyelids, and eyebrows. Many patients choose to undergo a brow lift to reverse signs of aging for a more youthful appearance.
The Procedure
When it comes to the brow lift procedure, there are two main techniques used. The first, an open brow lift, is done by creating an incision across the forehead and lifting the skin. Muscles beneath are then loosened and fat and excess skin are removed. The remaining skin is pulled down, and stitches are placed. The second technique, the endoscopic brow lift, entails the use of an endoscope, or a tube with a video camera attached to it. This device is inserted through small incisions in the scalp, allowing the surgeons to view the structures in the forehead. Which form of browlift a patient undergoes will be based on their individual facial features and procedure goals. A consultation at Partington Plastic Surgery Center with Dr. Partington in Seattle, Washington will help to determine with technique is best for you.
Brow Lift FAQs
Can a brow lift be done under local anesthesia?
Does insurance pay for brow lift?
Does a brow lift get rid of forehead wrinkles?
Does a facelift include a brow lift?
How can I lift my eyebrows?
Brow Lift Recovery
Following a brow lift, patients may experience tightness across their forehead, though any discomfort can be controlled with pain medication. Bruising, swelling, and numbness may occur, though should resolve within a week. Ice packs can be used to reduce any swelling around the eyes. Full results are seen around six months after surgery. Dr. Partington will provide you with specific post-op instructions to ensure a safe and quick recovery.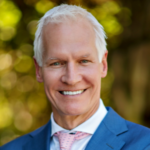 Dr. Marshall T. Partington MD, F.A.C.S. is a board-certified plastic surgeon serving patients in the Seattle, Bellevue and Kirkland areas. Dr. Partington is known for his cutting edge surgical techniques to deliver natural-looking results to his patients. Dr. Partington views each person and their story as a new journey with a very specific and unique objective. The happiness and gratitude of our patients is his greatest reward of all.