Avéli™ Cellulite Reduction
Partington Plastic Surgery in Bellevue, WA is excited to be one of the first to offer Avéli™ for a meaningful reduction in cellulite dimples.
What is cellulite?
Cellulite is a depression of any shape or size with defined edges seen on the surface of the skin, typically on the buttocks or thighs. A major underlying cause of cellulite are the fibrous bands that tether your skin to the structures below. These bands are called septa.1 Some septa are good (and you want them as connective tethers), but others stiffen or shrink over time and lead to the dimples we see on the surface and call cellulite.1
It's important to distinguish cellulite from other concerns like laxity or localized fat, which we can talk you through during a consultation in our office. You should also know that cellulite is not your fault (genetics and hormones play a role), and you are not alone – up to 90% of women have it!2
What is Avéli™?
Born in Silicon Valley, Avéli™ is a no-nonsense approach to treating cellulite dimples based on a deep understanding of women's anatomy. While many treatments approach cellulite blindly from the outside-in, Avéli™ identifies and releases the primary structural cause of cellulite from the inside-out in a single minimally-invasive procedure.1
How does Avéli™ work?
Avéli™ works for a range of women across the cellulite severity spectrum. The procedure is performed by Dr. Partington using a handheld device to manually target and release the complicated web of septa bands causing cellulite dimples. 
Avéli™ addresses the primary structural cause of cellulite in 3 steps:
Dr. Partington guides the Avéli™ device under the skin directly to the targeted dimples.

1

After Dr. Partington identifies the culprit septa bands causing a dimple, those septa are precisely released.

1
Dr. Partington can confirm their release in real-time delivering visibly smoother skin.1,3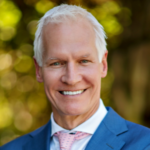 Dr. Marshall T. Partington MD, F.A.C.S. is a board-certified plastic surgeon serving patients in the Seattle, Bellevue and Kirkland areas. Dr. Partington is known for his cutting edge surgical techniques to deliver natural-looking results to his patients. Dr. Partington views each person and their story as a new journey with a very specific and unique objective. The happiness and gratitude of our patients is his greatest reward of all.