Breast Lift
What is a Breast Lift?
A breast lift repositions the nipples and tightens the surrounding tissue to reshape, lift, and firm the breast. It can be performed for many reasons such as to address sagging and uneven breasts, decreased breast volume and drooping nipples, and stretched areolas (the darker area surrounding the nipples). Undergoing a breast lift procedure can bring your body back to its youthful appearance. You may consider this breast procedure after pregnancy, nursing, gravity changes, weight gain or loss, normal aging, and heredity that have taken a toll on the shape of your breasts.
The Procedure
A breast lift can be performed under 'twilight' anesthesia. Many factors will determine the location of the incisions and resulting scars. These factors include your breast size and shape, areola size and position, degree of breast sagging, skin quality, and elasticity. There are a number of different incision patterns tailored to your specific needs.
The Recovery
Immediately after surgery, you can expect to be bandaged and to wear a surgical bra. Some pain along with redness and swelling is to be expected and is well controlled by our physicians.
It is also very important that you follow all patient care instructions. Time for recovery varies greatly from person to person. Healing is progressive with most patients returning to work within a week. Your surgeon will provide information about common side effects that may occur such as bruising, numbness, or changes in nipple sensitivity, itching around incision sites, and increased firmness or fullness in the breast tissue.
Breast Lift FAQs
Is a breast lift covered by insurance?
Do I need a breast lift or just implants?
Do you lose sensation with breast lift?
Do you still have feeling in your nipples after breast lift?
Does a breast lift leave scars?
Does insurance pay for breast lift?
How do you shower after a breast lift?
How long does it take for breast lift scars to heal?
Non-graphic 3D Animations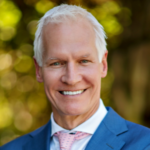 Dr. Marshall T. Partington MD, F.A.C.S. is a board-certified plastic surgeon serving patients in the Seattle, Bellevue and Kirkland areas. Dr. Partington is known for his cutting edge surgical techniques to deliver natural-looking results to his patients. Dr. Partington views each person and their story as a new journey with a very specific and unique objective. The happiness and gratitude of our patients is his greatest reward of all.